In less than a week, families across America will gather around their tables to give thanks and enjoy a bountiful feast. Unfortunately, our Thanksgiving traditions aren't exactly known for being the healthiest. Things such as food poisoning, burns, stress and traveling can all pose their own risks and potentially have a negative impact on this holiday. However, these aren't the only things to watch out for on Thanksgiving.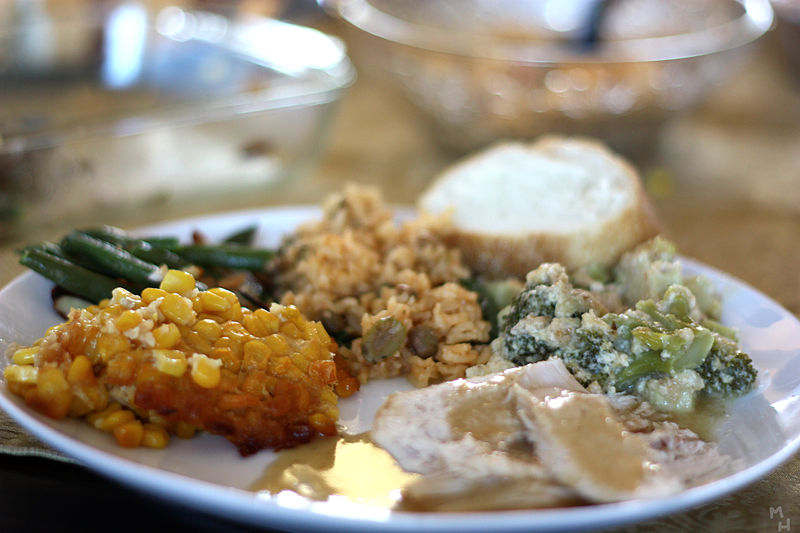 The very food we prepare and serve, as delicious as it is, is not known for being healthy living friendly. Due in part to the ingredients we traditionally use during Thanksgiving, and also due in part to the size of the meal we tend to indulge in, our holiday feast can potentially become a weekend-long healthy living nightmare. The good news? Simply by spending a little extra time planning your Thanksgiving meals and activities, you can avoid the worst effects of this food-centric holiday. To help you do this, we suggest using these three easy ideas and tips to make your holiday and weekend a little healthier:
Find and use healthier recipes for traditional Thanksgiving meal staples. Thanksgiving just wouldn't be Thanksgiving without certain foods - but that doesn't mean you need to use the same recipes you've used in years past! Many recipes can be turned into healthier meal options with just a little bit of tweaking; for example, you can switch out a high-fat gravy recipe for a low-fat gravy recipe. Making an adjustment like this in every recipe you use can help you reduce the amount of fat and salt you eat over your holiday weekend, as well as the overall number of calories that you consume - and thanks to Google and Pinterest, finding these alternative recipe ideas is easier than ever before!

Avoid (too much) overindulgence. Let's be honest: Thanksgiving is well-known for being a holiday where we eat more than we normally would. Overindulging during one meal during your holiday is not going to be that big a deal (unless you are working with a doctor to control a health issue with a strict diet). The catch with Thanksgiving, however, is that many families can fill their fridges with leftovers after their holiday feast. And while overindulging at one meal isn't usually a problem, leftover food means that there's an opportunity to eat too much food during the entire holiday weekend. Consistently overindulging during a normal weekend is in itself a bad idea - but as we approach the calorie-loaded holiday season, we all run the risk of letting indulgence become a new normal. So instead of giving in to the temptation to over-eat every day during your Thanksgiving weekend, we recommend sticking to as healthy a diet as possible.

Schedule an active family outing. Exercise is always an important part of our routines, even during the holidays. Rather than lazing around the house and going out to the movies or shopping with your family this weekend, we recommend trying to schedule at least one outing that would let you get up and moving. Whether you're the kind of family that enjoys nature walks or you would prefer competing in a friendly laser tag skirmish, this city has something to offer for everyone to enjoy together that will help ensure that you don't sit still too long during your off-time!
Thanksgiving is an admittedly challenging holiday when it comes to sticking to healthy life choices. Fortunately, by making a plan in advance that will allow you to tweak or avoid the most unhealthy of Thanksgiving's recipes and traditions, all of us can take steps to minimize the negative effects of this bountiful holiday.