You may have noticed a lot more people coughing, sneezing and taking sick days recently as this year's flu season begins to set in. Flu activity is particularly high this year due to a mutation in the flu virus, which has led to emergence of a new strain that doesn't perfectly match this year's flu vaccine. Between this mutation and the overall increase in flu cases we're seeing, it's very important that you take measures to protect yourself and your family from the flu this year and that you know how to handle the disease should someone develop symptoms.
Get Your Flu Shot
If you have not already received the flu vaccine this year, you may want to consider getting one as soon as possible. Even though this year's flu virus has mutated, the Centers for Disease Control still recommends a flu vaccination as the number one form of protection against the virus. A vaccine, even when made from a slightly different viral strain, can still provide protection against the flu, as it often makes symptoms less severe if you do happen to contract and develop the flu. Children - who are generally at an even higher risk when it comes to developing severe flu symptoms - can be vaccinated too; in fact children as young as 6 months are able to get the flu vaccine.
Wash Your Hands Often
Germs can live on any surface for two hours or more. This includes desks, phones, door knobs, tables and coffee pots. This is why it's extremely important to wash your hands after going to the bathroom or before you eat; doing so helps to reduce the number of germs we carry and even leave elsewhere. However, if someone in your office or at your child's school is already battling the flu, you are more than likely being exposed to their germs everywhere you go. With that in mind, you should wash your hands in between bathroom trips and snack breaks as well, especially if you have a habit of touching your eyes or mouth throughout the day. When you wash, rub your hands together for 15 to 20 seconds, scrubbing both the front and back of your hands with soap. Another way to decrease the number of germs on your hands is to always keep alcohol-based hand sanitizers on hand to use throughout the day.
Other Ways To Prevent the Flu
There are also several smaller steps you can take to help keep your immune system strong and body healthy, which will reduce your risk of developing a severe case of the flu this season. In addition to regularly washing your hands and getting your flu shot, you should do the following:
Avoid touching your mouth, nose or eyes, especially if it has been awhile since you washed your hands.

If you know someone that is sick or is experiencing flu-like symptoms, try to avoid close contact with them unless it is absolutely necessary.

Practice good health habits like getting enough sleep, drinking plenty of fluids and eating healthy foods. This will help to keep your immune system strong and allow it to fight off any potential illnesses.
I Think I Have the Flu. Now What?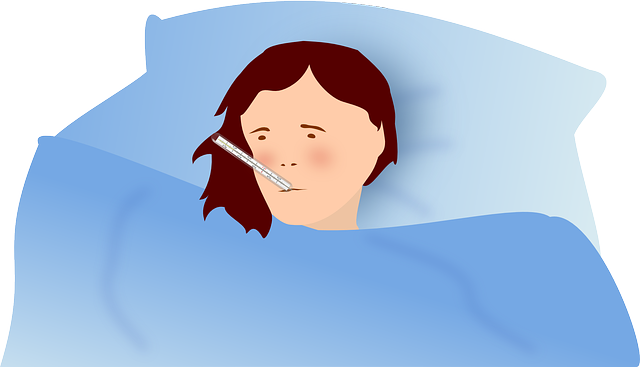 You may have the flu if you begin to experience some or all of these symptoms:
fever

cough

sore throat

runny or stuffy nose

body aches

headache

chills

fatigue

sometimes diarrhea and vomiting
Typically these symptoms are mild and do not require professional medical care*; if your symptoms do become more severe, you should contact your healthcare provider to learn more about what can be done to alleviate your symptoms and address your illness. If you are experiencing any flu symptoms, be sure to stay at home for at least 24 hours and avoid contact with other people, unless it is to receive medical care.
If you have questions about the flu, or you or someone in your family are experiencing flu-like symptoms, don't hesitate to call our offices at 412-231-2957 or contact your doctor directly.
*People who are at a higher risk of flu related complications (pregnant women, people 65 and older, young children, people with certain medical conditions) should contact a doctor no matter how mild the symptoms are.