Fall is a wonderful season. It's the time of year for football games, warm sweaters and everything pumpkin. Unfortunately, fall also marks the beginning of flu season.
Flu season lasts from October to May. During this time, common strains of the flu spread at a much higher rate throughout the population of the United State. The most effective way to protect yourself and your family against the flu is to get vaccinated against it. Even though you don't want to get sick, you still may have a few questions your want to ask about the flu vaccine before you actually get it. Not to fear though: we want you to be as educated about the vaccination as possible! Keep reading to learn answers to some of the most commonly asked questions about the flu vaccine.
How Does the Flu Vaccine Work?
Flu vaccinations, just like any other vaccination, contain dead viruses for common strains of influenza. About two weeks after receiving your flu vaccination, your body will develop antibodies to protect you against the flu strains contained in the vaccine. According to the Centers for Disease Control, there are several flu vaccine options for this year's flu season. These will protect against three to four different strains of the flu virus that are common throughout the population.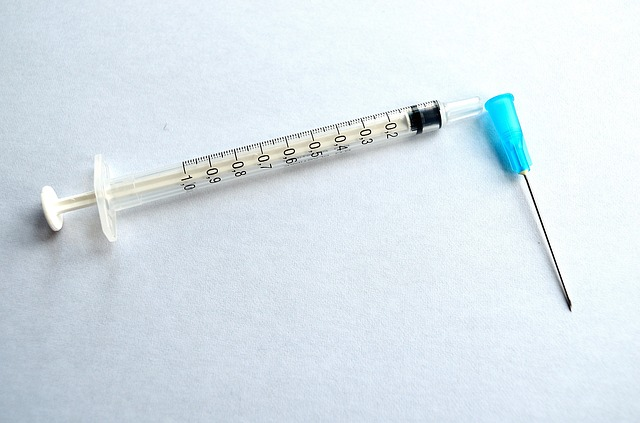 When Should I Get the Flu Vaccine?
Because vaccinations are already available for this year, anyone over the age of six months should get the flu vaccine as soon as possible.The vaccine does not take effect until about two weeks after receiving it, therefore it is ideal that you get your vaccination before October and the start of flu season. But if you aren't able to get your flu shot before October, vaccinations are still made available throughout the flu season. The sooner you are able to get your vaccine, the less likely you will be to contract the flu virus. Earlier vaccinations also help decrease the spread of influenza throughout the community and greater population.
Where Can I Get a Flu Vaccine?
You can stop by our offices at Genesis Medical anytime during business hours to get your flu shot. If you aren't able to make it in to our offices, flu shots are also typically available at other health clinics, the health department and pharmacies. Your workplace or school may even offer flu vaccinations.
Why Every Year?
You may be wondering why you need to get a flu shot every year if your body has built up antibodies to defend against the disease. Unfortunately, the immune response that occurs when given the vaccination declines over time. A yearly vaccination helps ensure that your body has the most optimal protection against the virus. Flu strains are also constantly changing, so this year's flu vaccinations are formulated differently than last year's in order to combat the specific strains of the virus currently going around.
Can It Make Me Sick?
One common misconception many people have about flu vaccinations is that they can make you sick. However, this is not true. The viruses that make up the flu vaccine have been inactivated, or killed. This means it is impossible for you to contract the flu from a vaccination. You may experience some minor side effects, such as a low-grade fever, aches or soreness and swelling at the site of the injection. These symptoms are generally very mild and go away quickly.
Help keep your community flu-free this fall! By receiving the vaccine you will not only be protecting yourself, but many others as well. The more people that receive the flu vaccine, the less the flu will spread throughout the community. If you have anymore questions regarding influenza or the flu vaccine, feel free contact your doctor or give us a call at 412-231-2957.
Image courtesy of Pixaby.com