It may feel like October just began, but Halloween is only three weeks away, which means that families have already started decorating their homes with jack-o-lanterns, shopping for Halloween costumes and planning trick-or-treat outings. As fun as this holiday season is, though, health and safety should still be every parent's priority as they prepare for a night of Trick-Or-Treating.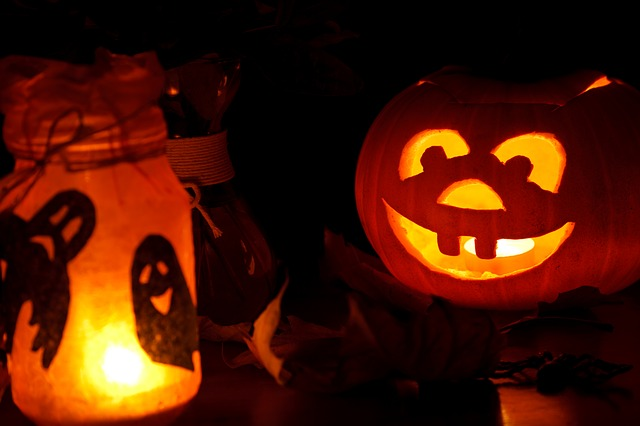 Unfortunately, without adequate planning and preparation our favorite costumes and decorations can quickly become health and accidents hazards. The good news, though, is that a few simple steps can help ensure that adults and children alike enjoy this spooky holiday. We recommend following these tips to help ensure your family's Halloween is a safe and happy one:
Costume Safety
If children plan on going trick-or-treating, make sure their costumes are as visible as possible. Try to avoid costumes in dark colors such as black, brown or navy. Bright costumes will be the easiest to see in the dark.

Use face paint or decorative hats instead of masks that completely cover the face. Masks can decrease visibility and put children at a higher risk for falls and accidents.

Test makeup on a small area of a child's skin before using it on their face or another large area of the skin. If the test area appears to be red or irritated, skip using the makeup as part of the child's costume.

Make sure all costumes, shoes and accessories fit well in order to avoid trips and falls.

Buy flame resistant costumes to avoid any risk of fire. Also instruct children to never get too close to candles or any other kind of open flame while wearing a costume, particularly those that include capes or long dresses.
Decoration Safety
Keep yards, porches and stoops clear of decorations that trick-or-treaters could potentially trip over.

Never use open flame for jack-o-lanterns or any other type of decoration. Instead, consider using flameless candles, or even glowsticks.

Carving jack-o-lanterns is a fun Halloween tradition, but in order to avoid the risk of sustaining a knife injury try painting pumpkins rather than carving them.
In the rare case that a Halloween accident or injury does occur, it is important to call 911 immediately. Our team at Genesis Medical wants all families in the Greater Pittsburgh Region to have the happiest and safest Halloween possible. If you have any questions about what you can do to keep your family safe and healthy this Halloween, please call us at 412-231-2957 or contact your doctor directly. Also be on the lookout for an upcoming blog with more trick-or-treating health safety tips closer to Halloween!