It's August, and that means that your children will soon be back in class – and approximately 30 million children and adolescents will also be out on the field after school, practicing for a fall sport. While this sort of activity offers plenty of benefits (such as providing children with a chance to exercise and to build teamwork and leadership skills), sports can also be rough on your little athlete's physical health; as fun they are, all sports carry a risk of injury, for professionals and children alike.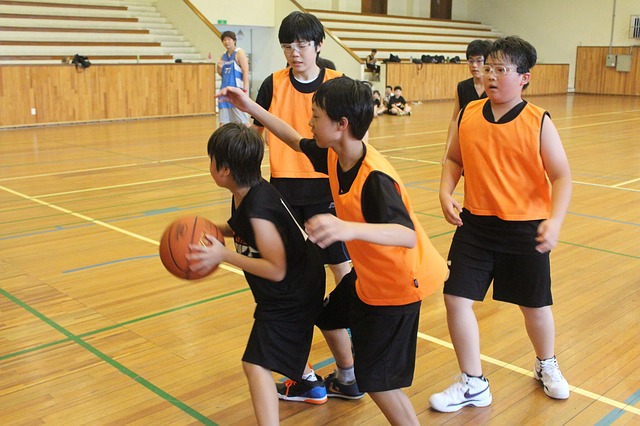 Does this mean that it's better for your child not to play? Of course not! But it's important to remember that if your son or daughter participates in soccer, football, cheerleading, cross-country or any other sport, he or she should be sure to take steps to take care of their body during and between games and practices.
5 Tips For Preventing School Sport Injuries
School sports safely doesn't have to be limited to your child's school. There are little things you can do and reminders you can give to help your child off the field as well. For example, you can:
Schedule a doctor's appointment. While it's recommended that all children undergo a physical before returning to school, youth athletes also need to visit a doctor for a pre-participation physical evaluation (PPE) – an exam specifically designed to review a child's health to ensure that they are fit and able to participate in strenuous exercise. If your child is going to participate in a school sport, mention it to their doctor so that they can properly screen your child for any pre-existing conditions that could contribute to their risk of getting injured while playing.
Talk to children about safety the same way you would talk to them about their sports' equipment.

What we mean by this, is to talk to your children in a way that makes it very clear that safety is as necessary for playing a sport as a ball, a helmet, or any other piece of equipment they might use. After all, every sport has rules to follow and requires its players to use and wear specific equipment and uniforms; injury prevention should be seen as equally important to every sport by athletes, parents and coaches alike.

Encourage them to drink plenty of water throughout the day.

While this may be difficult depending on your local school's rules about drinking liquids during classes, it's important to encourage children who play sports to drink plenty of fluids – especially water – throughout the day. Staying well hydrated all day long will reduce your child's risk of suffering from dehydration while they're on the field. It's particularly important to

begin drinking water in the 30 minutes before an activity begins

, and every 15-20 minutes during that activity.

Check that all of your child's gear fits them properly.

Fitted sports gear can help avoid minor and serious injuries. Gear that doesn't fit well, however, offers little to no protection, and can actually raise the risk of your child suffering from an injury during practice or during a game. To avoid this, confirm with the team's coach that the team has undergone proper fittings this year. If necessary, it's also important to take you child to a shoe store so that they can get a pair of sneakers or cleats that fit properly – after all, shoes count as gear, too!

Remind your children about the importance of stretch exercises.

Stretching is believed to be critical for loosening muscles and reducing a child's risk of suffering from a sports related injury. While a good coach will overlook their team and have them go through stretch exercises together, it never hurts to remind a child about this between practices, too!
What To Do If Your Little Athlete Is Injured
While in many cases there are coaches and professionals present during a game or practice to help monitor children for any injuries, parents should also keep a watchful eye open at home for signs of trouble that may be developing while their child is off of the field. This is especially important since more and more children are playing despite being injured or in pain, meaning that they are less likely to report an issue, and they could make their injuries worse as a result.
Of course, any child who plays a sport will experience soreness or minor aches and pains at some point. These minor symptoms can be treated at home with stretching, rest and ice. However, if your child's injuries seem to hurt more than an average case of muscle soreness, or if an injury involves obvious swelling or even a loss of normal movement or strength, you should contact a physician as soon as possible. The longer these types of injuries are left untreated, the more likely they are to become serious.
Additionally, if your child ever takes a severe blow to the head it is crucial to check them to signs of concussion; if your child shows any concussion-related symptoms they need to be taken to the emergency room immediately. Athletes also should be seen immediately by a doctor if their injuries include a deep wound or signs of broken bones.
Get Ready, Get Set…Play (Safely!)
As we said earlier, sports are a great way for kids to interact with peers, have fun and to get moving and stay fit. However, it's also important to never forget that injury is still a risk factor of this enjoyable activity. Fortunately, by encouraging their children to follow basic safety guidelines – and even talking to a coach to ensure that children are obeying any rules laid out by at the school – parents can help their child avoid a serious injury.
Want more advice on how to work with children and their school to keep their safe and healthy this year? It may be helpful to talk to their doctor here at Genesis Medical, as well as to meet with the school coaches to ensure that they carry out practices safely and efficiently. You can also print out this excellent Safe Sports Checklist, designed specifically for parents who want to help their children to enjoy sports safely!