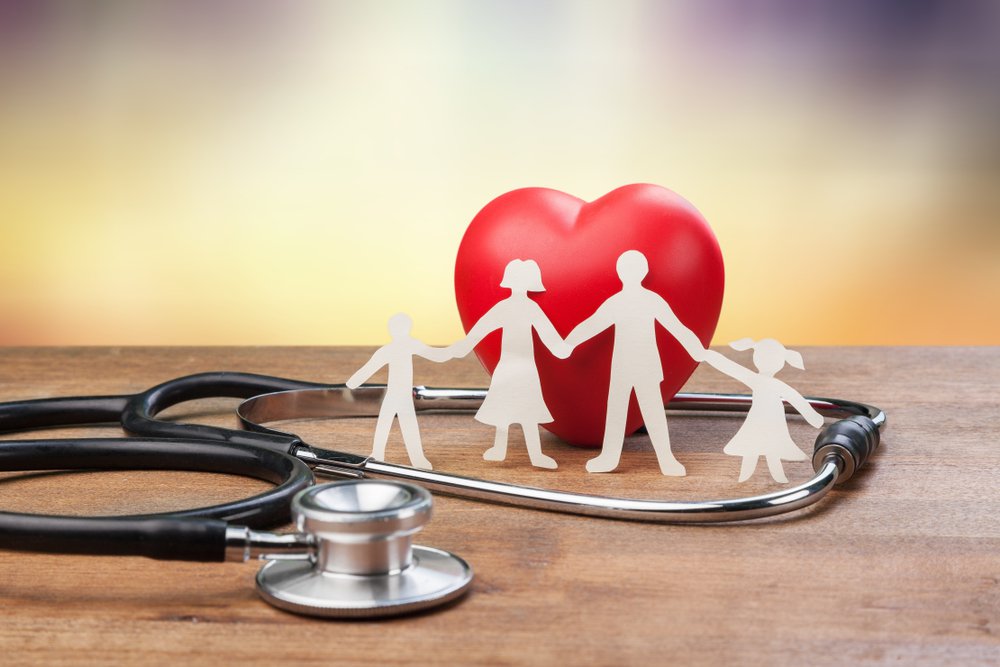 Our families often play a vital role in shaping our lives. From providing us with love, support, and care, to helping us navigate through life's challenges and celebrating our successes, our families can be essential for our growth and well-being. It's a no-brainer, then, that their health should be a top priority.
As the name suggests, a family medicine physician can help you and your loved ones stay healthy. But what exactly is family medicine? Is it different from other branches of medicine, like internal medicine? What exactly does a family physician do, and do they count as a PCP? In this blog, we'll dive into the world of family medicine and answer all your questions about this essential branch of healthcare.
How are Family Medicine, Primary Care, and Internal Medicine Different?
At first glance, you might not think there would be a difference between family medicine physicians, primary care providers, and internal medicine physicians. All would have gone to medical school, completed a residency, and would be providing general health care for patients. In fact, family medicine and internal medicine physicians are similar in a major way: they both fall under the primary care umbrella!
A primary care physician, or PCP, is a patient's main doctor. A primary care doctor can help patients in many ways, from preventive screenings to treatment for more serious conditions or illnesses. Though both a family medicine doctor and an internal medicine doctor would be considered primary care doctors, there are some key distinctions between these two specialties. Family medicine doctors provide medical care to a wide range of patients, from newborns to elders, and can treat a variety of conditions. As a result, family doctors will often see multiple members and generations of the same family, which helps them get a better understanding of a patient's medical history and any underlying issues that could be present. Family physicians are also focused on outpatient care, meaning they treat patients in an office or clinic setting rather than a hospital.
Internal medicine doctors, on the other hand, only see adults and are more frequently seen in inpatient situations. For instance, a patient may see an internal medicine physician (also called an 'internist') if they have multiple chronic or complicated conditions like diabetes, heart disease, or cancer. Internists are also trained in various other subspecialties, like endocrinology, cardiology, and infectious diseases. This allows them to provide deep, comprehensive care to patients who need it.
What Does a Family Medicine Physician Do?
As mentioned above, family medicine physicians often treat patients from the same family over multiple generations, which can be beneficial in several ways. Not only does this help patients build a stronger relationship with their PCP, but it can also allow the doctor special insight into a family's health concerns or medical issues, allowing for better preventive health measures to be taken earlier than they might be otherwise.
In addition to preventive care, family doctors can also diagnose and treat acute illnesses like colds, flu, and other infections; provide general health advice; and offer chronic care management for conditions like heart disease, high blood pressure, diabetes, and asthma. And if the condition a patient is experiencing doesn't fall under their particular scope of practice, they can refer a patient to an appropriate specialist when necessary.
Lastly, while a family medicine doctor likely won't practice emergency medicine, they can be extremely useful when it comes to avoiding a medical emergency. For example, if a family doctor has seen multiple members of one family who have had heart attacks, they'll know to pay special attention to family members who may be at risk and offer preventive care before an emergency arises.
How Should I Choose a Family Physician?
Choosing the right doctor is a personal decision and should be based on your own health needs and preferences. However, there are certain things you can look for to help you make your decision, like positive online reviews and board certification. A board-certified doctor has been evaluated on their knowledge and expertise, ensuring that you'll be receiving the highest quality care.
Additionally, you'll also want to make sure that your doctor is someone you feel comfortable with. This means taking into consideration factors like the doctor's gender, languages spoken, location, office hours, insurance plans accepted, and more. Doing some research in advance can help ensure that you find the right doctor for you and your family.
At Genesis Medical Associates, we're proud to have a diverse team of board-certified physicians and other medical staff who are committed to providing comprehensive and compassionate care. We also have a number of offices conveniently located across the Pittsburgh area, and our patient testimonials speak for themselves! If you're looking for a new primary care physician who you and your family can trust, contact us today.
If you're looking for a family medicine doctor, the experts at Genesis Medical Associates are here to help. We offer comprehensive primary care services for adults and children, including preventive care, chronic disease management, and more. Schedule an appointment online today to get started on your journey to better health!