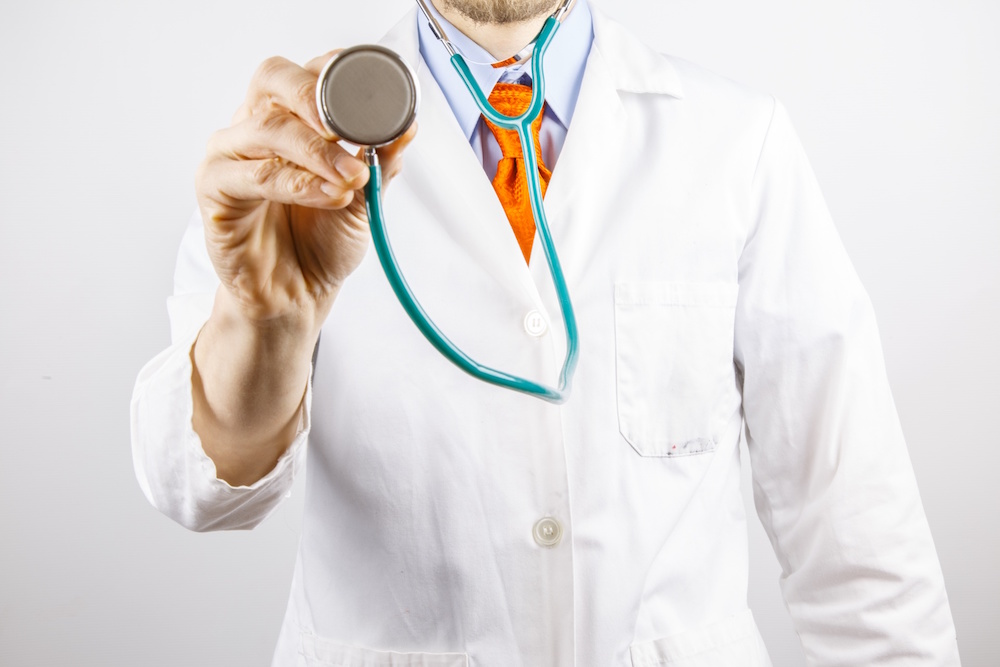 Did you know that Genesis Medical Associates Physicians is a recognized Patient Centered Medical Home under the rules of the National Committee on Quality Assurance? Initial announcements about this certification began in 2014, and the benefits of these efforts have only grown since then. Of course, this is not a term that comes up often in conversation - so this month, we wanted to tell our community exactly what this term means for them.
A Patient-Centered Medical Home, also referred to as the PCMH, is a relatively new delivery model of health care designed to help physicians and patients work together and ensure that you as a patient are receiving long-term, coordinated care - rather than one-time fixes that do nothing to prevent future health problems. Under the PCMH model, a team of doctors - such as us - works constantly to ensure you receive preventive, coordinated, and integrated care throughout time. And thanks to its preventative nature, this type of care promotes a better state of health than simply visiting a doctor or urgent care center during a time of sickness.
What PCMH Care Looks Like At Genesis
At our offices, the implementation of Patient-Centered Medical Home care standards can be seen in small ways. Our use of tools such as MyMedicalRecord is an example of how we're making care interconnected throughout our patient's day and life. Use of the PCMH model can also be seen in a lesser known aspect of our care options: as part of our ongoing commitment to upholding patient-centered care practices, we offer comprehensive care in more settings than our offices.
In addition to offering in-house check-ups, our staff actually attends and follows up on all of our patients should they require in-patient care at a hospital. Genesis physicians work in collaboration with any medical sub-specialists providing care to you, as this allows us to coordinate and facilitate the most appropriate treatment from a primary care perspective. By involving ourselves in our patients' post-hospital discharge transitions, we are able to offer constant and consistent care to each of our patients.
Northern Connection's February edition recently covered this unique practice at Genesis Medical, highlighting how our staff can help confirm if a patient is or is not ready to be discharged from a hospital, as well as advise if they should return home or move on to a nursing home for specialized assistance. Either way, our doctors' approach ensures that patients see a safe, successful transition between a hospital and the next step of a patient's journey. As highlighted by "Northern Connection", it has been clinically demonstrated that hospital readmissions and post-discharge complications are significantly reduced if Genesis Physicians see their patients within 7 days of discharge.
What You Can Do To Enable This Care
It won't take much on your end to enable the benefits of our PCMH care following a hospital visit elsewhere. Of course, our approach to our patients' needs will differ from case to case and hospital visit to hospital visit. To ensure that our team is able to provide the proper care to your family following a hospital visit, we recommend the following:
Call your doctor's office immediately after any hospital discharge to make a follow-up appointment.
Contact your doctor at any time if you need help choosing a home health agency or nursing home following a hospital stay. Our team works closely with several high quality nursing homes. Patients can also visit Medicare.gov to compare the quality of home health agencies, nursing homes, dialysis facilities, and hospitals in your area. You can also see which nursing homes are attended by Genesis Physicians on their web site at www.genesismedical.org under the Resources tab.
A simple phone call is ultimately all to takes to access our team's resources and to get the ball rolling during your or a family member's journey to full health after a hospital visit. You can feel self-assured that Genesis Physicians take the trust that you have placed in them, to care for your loved ones, very seriously.
Still have questions about these services? If so, feel free contact a doctor at a location near you by phone or by email through our Patient Portal. Our staff can help to clarify exactly what our PCMH services mean for you and your family, so that you know exactly what your options are following a health crisis.