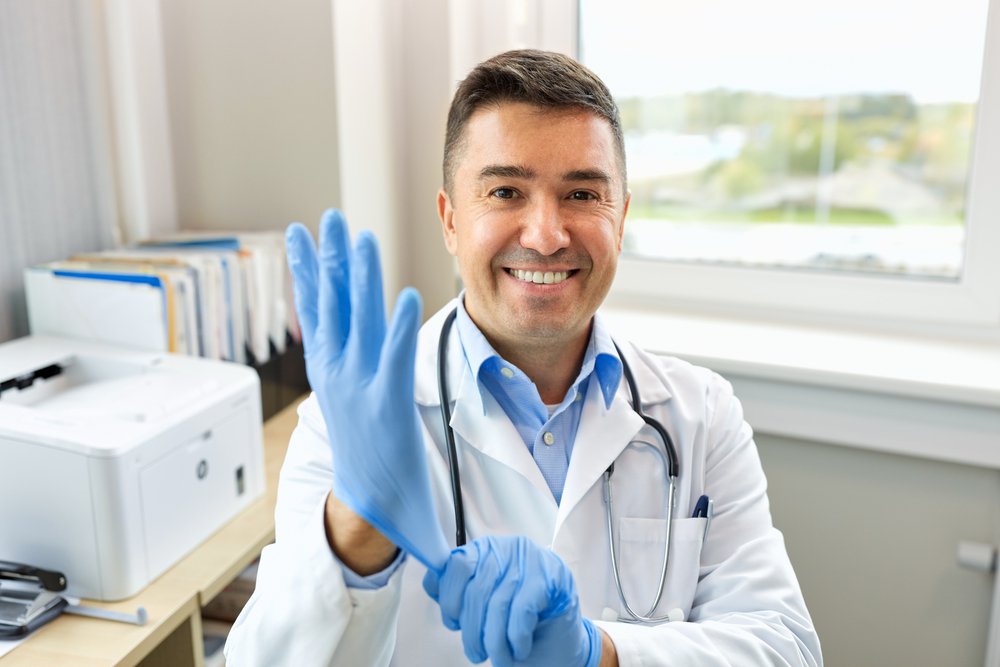 While many people assume that frequent doctor's visits are a routine reserved for growing children and adolescents, adults need regular health care just as much. While adult life can undoubtedly get busy, it is important to make time for your health and wellbeing. As we age, our bodies go through a lot of changes, and it is crucial to have a primary care provider that you can trust to help guide you through these years. Internal medicine is a great way for adults to maintain their health and keep peace of mind as they go through life.
At Genesis Medical Associates, our internal medicine team is dedicated to helping you live your best life, from navigating your twenties to starting a family and preparing for your retirement years. If you are looking for a trustworthy primary care team, we are here to introduce you to our expert team of internal medicine physicians ready to offer you compassionate, comprehensive care.
What is Internal Medicine?
Internal medicine is a branch of medicine that focuses on the diagnosis and treatment of adult diseases. These primary care physicians are specially trained to provide long-term, comprehensive care both in the doctor's office and in inpatient hospital settings, managing both common illnesses and complex problems for adult patients.
At Genesis Medical Associates, our primary care physicians treat patients 18 years and older for a variety of conditions and health concerns, including:
Flu Care - Your care physician will help you to prevent acute illnesses like the flu by providing vaccinations. If you do contract the flu, they will be right by your side with symptom monitoring and treatment.
Congestive Heart Failure (CHF) - Heart disease is the leading cause of death in the United States. Our internal medicine team will help you to practice prevention and manage your risk factors to keep your heart as healthy as possible through lifestyle changes, medication management, and more.
Diabetes - Some adults are at risk for developing diabetes. Our primary care team can provide you with specific care including prevention, number tracking, lifestyle recommendations, and more.
High Blood Pressure - Also known as hypertension, high blood pressure is a common condition that often has no symptoms. If left untreated, it can lead to heart disease, stroke, and other serious health problems. Our primary care doctors will work with you to prevent high blood pressure, manage your current high blood pressure and reduce your risk of complications.
Chronic conditions - Many adults suffer from chronic medical conditions, such as diabetes, arthritis, and asthma. Our internists will develop a personalized treatment plan to help you manage your chronic disease and improve your quality of life.
Preventative care - Our primary care physicians focus on providing preventative care to ensure that you can avoid health complications. You will receive tailored counseling based on the findings of our exams, as well as routine vaccinations, boosters, and screenings.
If you struggle with a chronic condition, have a health concern, or just need routine primary care, the primary care physicians at Genesis Medical Associates can help.
Meet Genesis Medical Associates' Internal Medicine Specialists
Our internal medicine team is composed of primary care physicians who are specially trained to provide comprehensive care for adults. They focus on preventive care and work to ensure that you can avoid health complications and live your best life.
Our internal medicine team includes:
Ashim K Dayalan, MD 

- Dr. Ashim Dayalan, MD is a primary care doctor who was board certified by the American Board of Internal Medicine in 1997 in Internal Medicine. Dr. Dayalan, who was awarded the Bridges of Excellence in Physician Office Management and Diabetes Care, serves as a Preceptor for the Duquesne University School of Pharmacy. With the expensive prices of insulin, Dr. Dayalan assists in programs that help patients get access to their insulin and medications to keep them in good health during the donor period. In 2009, Dr. Dayalan completed training in the Treatment of Opioid Dependence and is currently a member of the Pennsylvania Medical Society, the Allegheny County Medical Society, and the American Board of Internal Medicine. Dr. Dayalan prioritizes providing comprehensive care to his patients, as he goes beyond the initial concern and addresses the overall health of the patient. He truly cares about his patients and enjoys feeling like a part of their extended family.

Karen L. Schogel, MD, FACP

- Dr. Karen Schogel, MD, FACP is a Board-certified doctor of Internal Medicine who has been elected to Fellowship in the American College of Physicians.  She represents the Medical staff at UPMC Passavant Hospital as President of the Medical Executive Committee and as Medical Director of eRecord. She currently serves as the Director of Health Informatics for Genesis Medical Associates. She served on the Board of Directors at the Eden Christian Academy for 12 years and currently volunteers at Choices Pregnancy Care Center. Dr. Schogel encourages her patients to feel like they are a part of a team so they can work together to meet their healthcare needs. She has full confidence in her staff and is happy to coordinate care by referring patients to other specialists on her team who she trusts.

Prashan Thiagarajah, MD

- Dr. Prashan Thiagarajah, MD, board certified by the American Board of Internal Medicine, is an internal medicine specialist who joined Genesis Medical Associates in 2019. He graduated from Ross University School of Medicine in 2008 and completed his residency at Allegheny General Hospital and Western Pennsylvania Hospital. Dr. Thiagarajah considers it an honor and a privilege when someone chooses him as their physician and entrusts him with their health needs. When patients come to see him, Dr. Thiagarajah's goal is to make them feel comfortable being as open and honest as they would like, without judgment.

At Genesis Medical Associates, we understand how important it is to find the right doctor. Your primary care physician is your first contact when you feel ill or have a concern, so it is important to have a healthcare professional that you can trust. All of our internal medicine providers are experienced, qualified, and ready to help you with whatever you need. If you are an adult in need of primary care, reach out to the internal medicine team at Genesis Medical Associates.
Genesis Medical Associates is dedicated to providing families with access to primary care and improving the overall health and wellness of our patients. We offer a variety of services including primary care, behavioral counseling, cardiology, telemedicine, and more. Visit one of our many Pittsburgh, PA locations or schedule an appointment online today.