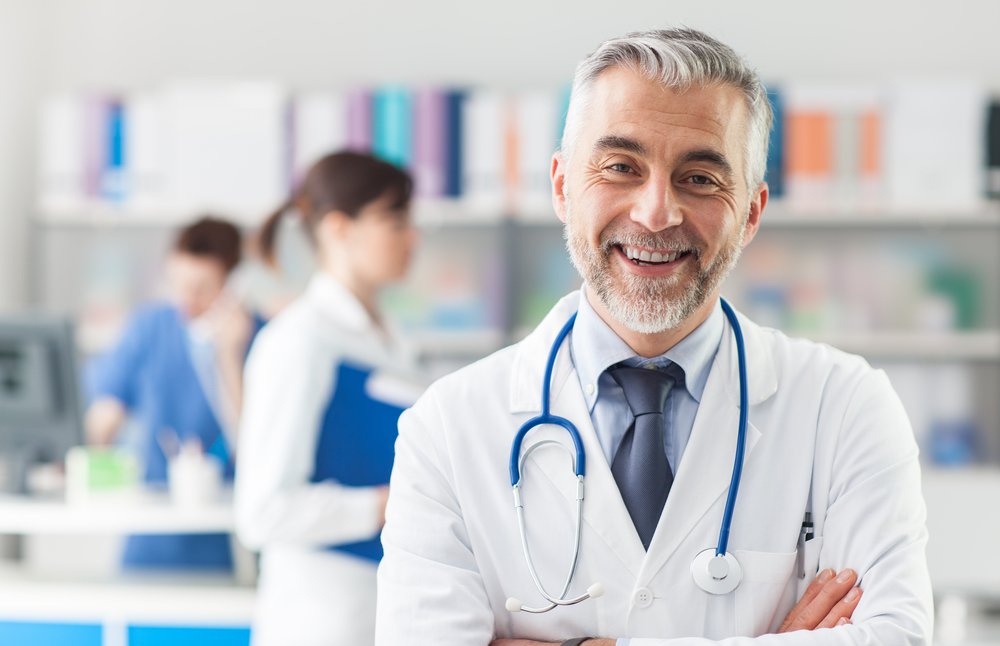 Between check-ups, screenings, immunizations, and lifestyle guidance, preventive medicine focuses on helping patients stay healthy. By identifying potential health risks and conditions early, preventive healthcare can help you manage any issues before they become more severe, ultimately saving you money and improving your quality of life Having a primary care physician, also called a PCP, is a crucial part of any preventive care plan. Your PCP knows your health history, understands your needs, and can even coordinate with specialists if needed. By building a lasting relationship with a PCP, you benefit from the expertise and guidance that will help keep you healthy.
At Genesis Medical Associates, we believe preventive health services should be convenient and accessible. In locations all across the Pittsburgh area, our preventive medicine specialists are ready to partner with you on your journey to better health.
Understanding the Role of Your PCP in Preventive Care
Primary care physicians are the cornerstones of public health. With a focus on disease prevention and health promotion, PCPs serve as the front line of defense against health issues. They are the doctors we typically go to first when we run into a health issue, but they do so much more than treat sick patients.
PCPs take a holistic approach to patient care, focusing on the whole person rather than simply treating symptoms. During regular check-ups and health assessments, your PCP will conduct a thorough examination, which may include blood tests, physical examinations, and other diagnostic procedures. These assessments provide a comprehensive overview of your health, enabling your doctor to track any changes over time.
One of the key benefits of preventive health care services is the early detection of health conditions. Diseases like cancer, diabetes, and heart disease can often be detected in their early stages during routine check-ups, even before symptoms begin to manifest. Your PCP plays a vital role in this early detection: they run preventive health screenings, conduct tests that can catch potential issues early on, and ultimately reduce health costs and improve outcomes.
How Regular Visits to Your PCP Can Help You Stay Healthy
By practicing preventive medicine, your PCP can help you stay healthy and identify any issues early on—but you have to take the first step! By attending regular health assessments and screenings, you give your PCP the information they need to provide exceptional personalized care.
Though some general preventive medicine advice can be given to anyone, like 'eat well' and 'get enough exercise,' your PCP will be able to tailor their recommendations to you, taking into account your health history, lifestyle, and family medical background. This guidance can go a long way in preventing chronic diseases and improving your overall health outcomes. In addition, during your health assessments, your PCP will also provide guidance to help you manage any existing conditions. From managing stress levels to understanding how certain lifestyle choices can impact your physical and mental health, your PCP can offer valuable insights tailored to your unique needs.
The Convenience of Local Preventive Care
At Genesis Medical Associates, we're committed to providing patients with comprehensive health assessments and screenings in a convenient location close to home. By making preventive care more accessible, we help patients take an active role in their health and get the guidance they need to stay healthy.
In addition to shorter travel times, going to a local PCP has other advantages, like continuity of care. As your PCP becomes familiar with your medical history, lifestyle, and health goals over time, you'll get to build a relationship based on trust and mutual understanding. This can make it easier to discuss sensitive health issues with your doctor and get the personalized advice you need.
While clinical preventive medicine physicians are equipped to handle a wide range of health issues, there may be instances where specialist care is needed. As a patient of Genesis Medical Associates, you'll also have access to other services and specialists, like chiropractors, women's health experts, and a cardiac testing center. This allows your PCP to easily provide referrals, share necessary medical information with the specialist, and ensure that all your healthcare providers are on the same page regarding your treatment plan.
How to Make the Most of Your PCP Visits
A little bit of preparation can make your visit with your PCP even more productive. Before your appointment, take some time to jot down:
Any symptoms you've been experiencing
And health concerns or questions you may have
A list of any medications or supplements you are currently taking

Once you've arrived, remember that open, honest communication with your PCP is essential for effective care. Even if a concern seems minor, it's important to tell your doctor everything. Remember, your PCP is there to help you, and the more information they have, the better they can assist you. Also, if you have any preferences or concerns about potential treatments or procedures, be sure to share them with your doctor.
After your appointment, be sure to follow any of your PCP's recommendations. Whether it's about medication, lifestyle changes, or referrals to specialists, it's important to follow through. Adhering to your treatment plan is crucial for achieving positive health outcomes. However, if you're finding it difficult to stick to the plan or if you're experiencing side effects, reach out to your PCP. They can provide alternatives or adjust your plan to better suit your needs. In short, effective healthcare is a partnership, and your input is valuable in creating a care plan that suits your needs and lifestyle.
Visit One Of Our Offices Across the Pittsburgh Area
Our health is our greatest asset, and as any preventive medicine physician can tell you, early detection and preventive care are the best weapons against disease.
With many preventive medicine physicians in multiple offices across the Pittsburgh area, you're sure to find a Genesis Medial Associates PCP who can meet your healthcare needs. Our dedicated team is committed to providing high-quality preventive care, right in your neighborhood. Remember, staying healthy involves more than just treating illnesses—it's about preventing them.When was your last check-up?
Are you looking for a new primary care doctor? Look no further than Genesis Medical Associates. We are dedicated to providing families with access to primary care and improving the overall health and wellness of our patients. We offer a variety of services including primary care, gynecologic care, cardiology, telemedicine, and more. Visit one of our many Pittsburgh, PA locations or schedule an appointment online today.