Some health issues are more serious than others. An example of an extremely serious health issue is diabetes, which is an all-too-common condition in the United States. The C.D.C. reports that more than 29 million Americans have diabetes; unfortunately, one out of four of these individuals don't even know they're suffering from this illness. Even more frightening, another 86 million adults have "prediabetes". This means that one out of three adults currently have higher than normal blood sugar levels, which could soon increase and lead to another case of diabetes.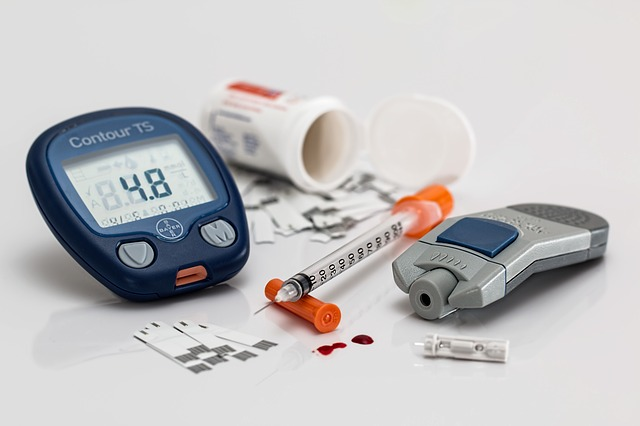 As we face these high numbers of diabetes and prediabetes cases, it's important that everyone in the country learns as much as they can about recognizing and preventing diabetes. This knowledge will allow individuals and entire families alike to support each other in their efforts to live healthier, diabetes-free lives. And seeing as April is Defeat Diabetes Month, now is as good a time as any to discuss the specifics about this serious illness.
Getting The Facts About Diabetes
Awareness is the key to dealing with this disease; only by understanding what diabetes is, what causes diabetes, and what raises your risk of developing diabetes can you take steps to prevent it. With that in mind, we've written up a brief guide covering the basic facts about this condition:
However, it's important to note that many diabetes patients – whether they have type 1, type 2 or gestational diabetes – do not display symptoms of the disease when it's first developing. Because of this, regular testing is the key to determining whether or not you have diabetes.
While these facts can seem frightening, the good news is that you now have the facts about diabetes. This means you can begin taking steps to help reduce your own risk of developing this disease.
How To Reduce Your Risk Of Developing Diabetes
While some risk factors of developing diabetes cannot be changed, making healthy lifestyle choices can dramatically reduce a person's chances of developing it. Here are three key ways you can reduce your risk of developing diabetes:
These three basic preventative steps are important ones that anyone can take to reduce their risk of developing diabetes. If you want to learn more about what you can do to reduce your risk, the American Diabetes Association has many additional tips, tricks and informational guidelines about lowering your risk for developing diabetes. You can also schedule an appointment with your doctor here at Genesis Medical to review your personal risk level and develop a highly personalized healthy living plan that will ensure you're doing all that you can to reduce your risk of developing diabetes.
*Image courtesy of Pixabay.com