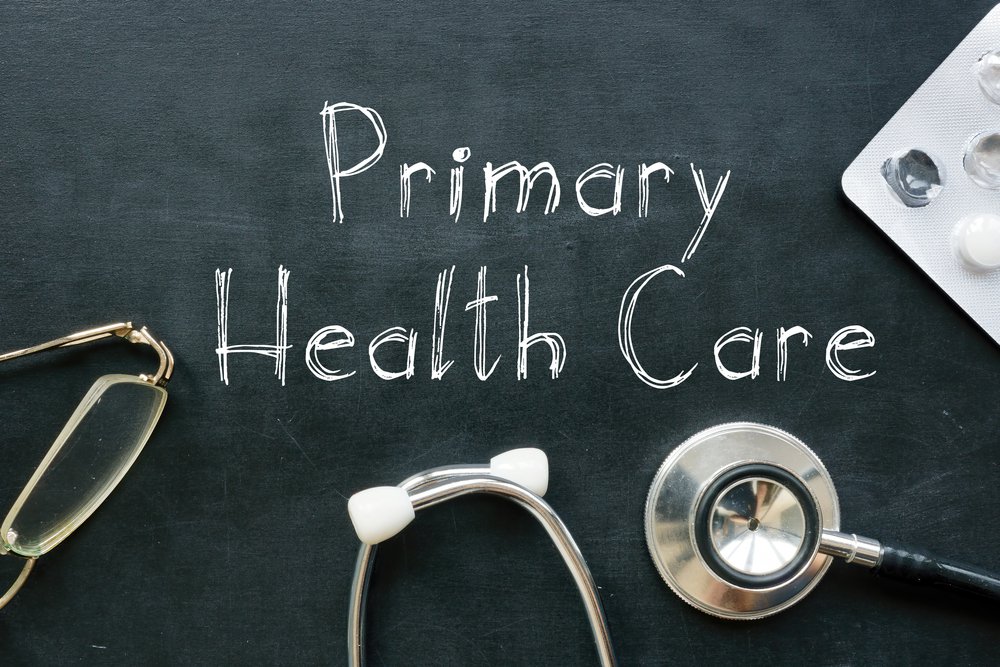 Receiving primary health care is a critical component of whole health maintenance. Primary care physicians provide accessible health care services that can help you manage existing conditions and prevent new ones from developing. 
At Genesis Medical Associates, any of the many dedicated PCPs in our health system would love to help you meet your health goals. Keep reading to learn what to expect from a primary care visit at Genesis.
What is Primary Care?
Primary care providers (PCPs) can be primary care doctors, nurse practitioners, or physician assistants. They provide patients with everyday healthcare services, like disease prevention and management of chronic conditions. When you experience a health concern, your primary healthcare provider will likely be your first contact. They can:
Diagnose and treat common illnesses
Prescribe medications
Order tests and screenings
Answer questions and give advice about your health
Give referrals to medical specialists
And more.
Everyone should have a primary care provider for their routine healthcare needs, whether those are simple yearly physicals, assistance with managing chronic illnesses, or anything in between.

What to Expect From Your First Appointment With a PCP
Height and Weight Measurements
The first step of a physical wellness exam is to have your height and weight measurements taken. These measurements are used to calculate your body mass index (BMI). It is important for your PCP to have these measurements on record to monitor for sudden or drastic changes in weight, as this can be a warning sign of various health conditions.
A Review of Your Medical History
Next, your PCP will likely review your personal and family medical histories. Many diseases have genetic components, so knowing your family's history with these chronic illnesses can help primary care practitioners to provide you with preventative care.
Information about your own medical history and lifestyle can help your PCP identify potential risk factors for chronic diseases, as well. Primary care physicians can help you achieve the best possible health outcomes when they are equipped with the right information.
Physical Examination
A typical physical examination includes a series of tests to check your vitals and screen for any health problems. Primary care providers usually check your heart rate and blood pressure as well as complete a visual exam of your body to search for any warning signs of health problems. Depending on the results of the exam and any lifestyle factors or medical history, they may perform other tests as well. These could include screenings for specific diseases, blood tests, urine tests, and etc.
Vaccinations
Even as an adult, getting vaccinated is essential to your health. Staying up to date on your vaccinations is a necessary aspect of your personal health care. Your primary care doctor will make sure you have all the vaccines you need to maintain immunity against various illnesses, such as the flu, COVID-19, tetanus, HPV, hepatitis A and B, and others.
Medication Management
Because your health needs are always changing, your primary care physician will want to check in with you about any medications you take and their dosages. They will make sure your current medications and any supplements you take are not interacting in harmful ways, and that they are still working effectively for you at your current dose.
General Guidance
Above all, your PCP is here to provide you with ongoing care to make sure you are getting the best health services possible. Patient education is an important part of their job, so ask questions! They can offer advice to improve your health through lifestyle changes. If needed, they will refer you to other medical specialists that can work with them to prevent and manage potential health issues.
Genesis Medical Associates has a large network of primary care physicians and locations across the greater Pittsburgh area, so you are sure to find a perfect match in our healthcare system. For primary care services that meet all of your needs, from preventive care to chronic disease management, schedule an appointment at Genesis Medical today!
Genesis Medical Associates is dedicated to providing families with access to primary care and improving the overall health and wellness of our patients. We offer a variety of services including primary care, gynecologic care, cardiology, telemedicine, and more. Visit one of our many Pittsburgh, PA locations or schedule an appointment online today.