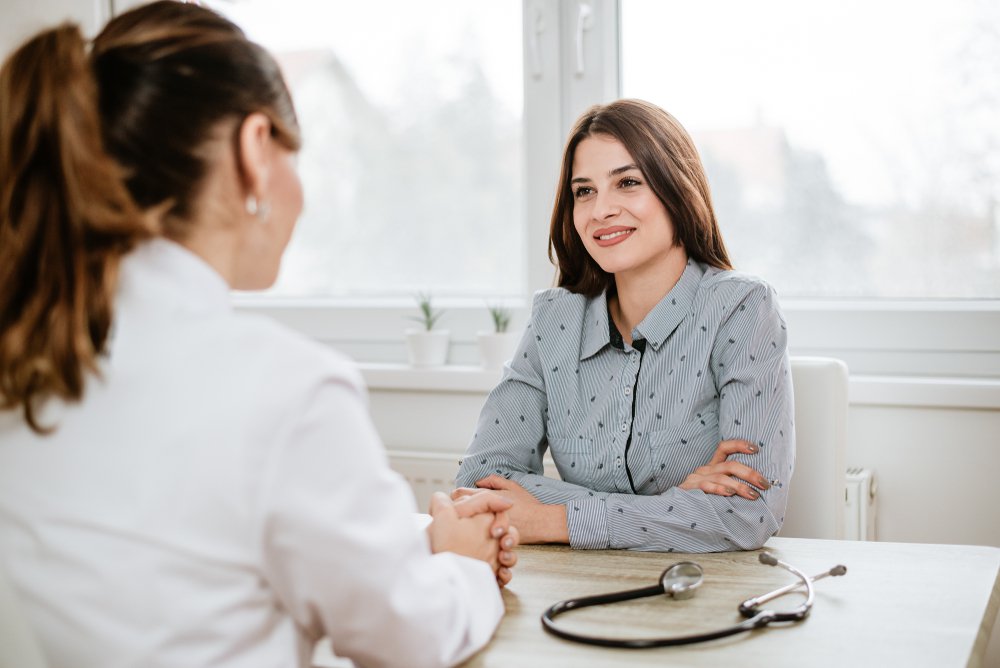 It's easy for women to put their health on the back burner while juggling a busy schedule, home life, and career. However, skipping routine care and check-ups can have serious consequences, affecting not only immediate health but long-term health as well. This is why Women's Health Month is so important.
At Genesis Medical Associates, we want to stress the significance of taking care of oneself and getting the appropriate screenings and exams. In this blog post, we'll delve into why routine care matters and how Genesis Medical Associates can assist women of all ages across the Pittsburgh area. Don't wait until it's too late; let's prioritize women's health together.
The Benefits of a Regular Women's Care Routine
Having a regular women's health routine is essential for a variety of reasons. By meeting with your women's health doctor regularly, you can ensure that you're:
Staying up-to-date on preventive care and screening tests, which can help you get ahead of any potential health problems.
Detecting health issues early, like breast cancer, cervical cancer, and other illnesses. This allows you to get the specialized care you need before the condition gets worse, allowing for easier and more effective treatment.
Monitoring health concerns such as ovarian cysts and fibroids. These medical conditions can cause long-term problems if not monitored and treated properly, like infertility and an increased risk of cancer.
Tracking changes in hormones due to menopause or other conditions. This can ensure you get the help you need to keep your hormones in balance and avoid any long-term physical or mental health issues.
Establishing a trusting relationship with your doctor. Knowing your doctor can lead to better, more effective communication and create an environment where questions and concerns can be discussed openly.
Getting answers to your questions or sharing any concerns you may have about your health. For instance, if you've been experiencing pelvic pain or other symptoms that don't seem normal, your doctor can help identify the issue, teach you what you need to know about pelvic floor disorders, and provide a plan for treatment.
Gaining peace of mind by knowing that you're taking proactive steps to stay healthy and avoid illness in the future.
With comprehensive care, you can rest assured that you're doing everything in your power to stay healthy and well.
At Genesis Medical Associates, we're committed to providing personalized care and comprehensive services to the women of Pittsburgh and its surrounding neighborhoods. From routine annual exams to preventive care, we're here to provide the information, guidance, and support you need to take care of your health.
Self-Care Practices That Will Benefit Your Overall Women's Health 
There are steps you can take to stay healthy and prioritize your well-being outside of the doctor's office, as well. For instance, every month, you should perform a breast self-exam to check for lumps. These self-exams can help familiarize you with the look and feel of your breasts so that any changes can be noted.
It is also important to maintain a healthy balance between work, home life, and leisure. Make sure to schedule time for yourself each day to destress, relax, and just take a break from the hustle and bustle of everyday life. That might mean picking up a new hobby, relaxing with your favorite book, or treating yourself to a nice, warm bath.
Eating a balanced, nutritious diet is also essential for proper women's health. Make sure to get enough fruits and vegetables, as well as calcium-rich foods like dairy products, nuts, and green leafy veggies. Additionally, make sure to exercise regularly; regular exercise not only helps keep your bones strong, but can also improve mood, reduce stress levels, and decrease your risk of certain chronic conditions, like heart disease.
Tips for Making the Most of Your Appointment 
In order to make the most of your appointment and ensure you're getting the care you need, it's important to come prepared. Here are some tips to help you get ready for your appointment:
Write down any questions or concerns you have about your health. This will ensure that all of your questions and worries can be addressed in the appointment.
Bring a full list of any prescriptions, over-the-counter medications, or supplements you are currently taking. This will help your doctor get an accurate picture of your overall health.
Bring a list of any medical conditions that you or your family have, as this can help your doctor understand any potential issues they need to be aware of.
Share any changes in lifestyle or diet that you have made in the past year, as this can also give your doctor an idea of how to best treat you and provide any necessary advice.
If you would like, bring a friend or family member with you. This will ensure that there is someone who can support you or help take notes for you during the appointment, if needed.
Schedule With The Women's Health Experts at Genesis Medical Associates
Genesis Medical Associates is dedicated to improving women's health through specialty care and comprehensive services. Our physicians are committed to providing personalized care for every patient, as well as accurate information and advice about a wide range of health topics.
Dr. Nicole Waltrip, who practices at the Genesis Women's Health and Gynecology office, has the expertise and experience necessary to provide you with the advanced care and attention you need. She is board certified in obstetrics and gynecology, and she has a true passion for providing quality patient care and actively involving patients in decision-making.
Her services include annual gynecological exams, contraceptive counseling, infertility evaluation and basic care, and more.  To make an appointment with Dr. Waltrip, contact Genesis Medical Associates today.
Genesis Medical Associates is dedicated to providing families with access to primary care and improving the overall health and wellness of our patients. We offer a variety of services including primary care, gynecologic care, cardiology, telemedicine, and more. Visit one of our many Pittsburgh, PA locations or schedule an appointment online today.