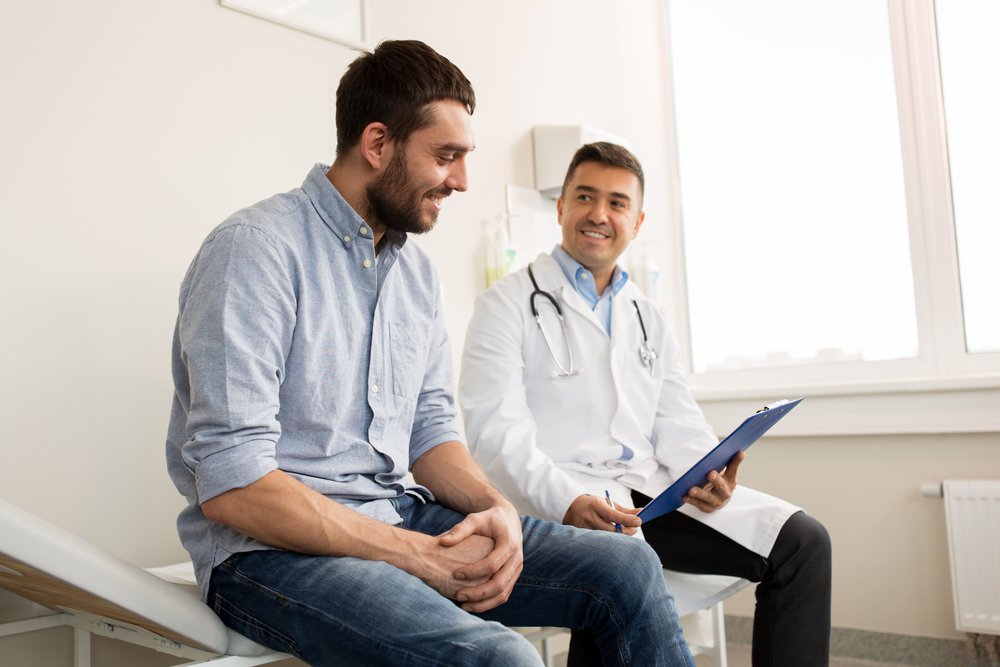 When you feel a cold coming on, or have a looming health concern, the first piece of advice people offer you is most likely to "go to the doctor." But, what's important is that you are going to your doctor, as opposed to visiting a different urgent care center every time something is wrong. Many people don't realize how important it is to have a primary care doctor that you see on a routine basis. That's why we've outlined everything you need to know about primary care doctors, and why you should have one.
What Does a Primary Care Physician Do?
A primary care provider (PCP), or primary care doctor, is a general physician who can manage most of a patient's care in a non-emergency situation. For instance, if you have a cold or are experiencing general aches and pains, you would visit your primary care doctor. Your PCP has all of your medical histories to refer to, can assess your wellness and lifestyle goals, and provides preventative care and advice.
There are four main types of primary care, including:
Family Medicine - The doctor cares for your whole family, seeing patients of any age.
Internal Medicine - The doctor provides primary care for adults only.
Pediatrics - The doctor provides primary care for infants, children, and adolescents.
Obstetrics and Gynecology (OB/GYN) - The doctor provides primary care for women's reproductive health and provides family planning services.
No matter which type of care you need, it is important to have a primary care doctor that you are familiar with who can address your concerns.
Why Do I Need to Find a Primary Care Doctor?
Having a primary care doctor is about more than just having a place to go when you are sick. Some benefits of having a primary care doctor include:
Improved Communication

Communication is important in a doctor/patient relationship and having a physician who you are comfortable with puts you at an advantage. When you are voicing your concerns to a doctor, it is important to be clear and concise, and feel like you are being properly understood. It is much easier to make your needs known and have open, ongoing communication with a doctor that you have already established a connection with.

You Can Remain Healthy

Your PCP gets to know you over time and acts as a dependable guide for you to remain healthy. You can receive screenings for certain conditions and routine check-ups to improve important aspects of your health. Since this doctor sees you consistently, they have a comprehensive background of your health history from each year, with which they can offer you personalized health advice.

Access to Specialists

Having a primary care provider can keep you in good health, which in turn will minimize the need for seeking out specialists. If the time comes that you do need a specialist, though, your primary care physician can easily refer you to one they recommend and assist you with the process.

Manage Chronic Illness

Many people struggle with common chronic illnesses like diabetes, high blood pressure, arthritis, heart disease, and more. A primary care provider who is aware of your previous and current lifestyle habits can offer prevention care for certain illnesses, as well as check routinely for any that may develop.

If you already suffer from a chronic health condition, your primary care provider can monitor it over time and help you to lead a healthier life to keep your condition under control.
When Should I Visit My Primary Care Doctor?
You can visit your PCP for a variety of non-emergency situations, including cold and flu, ear infection, acute injury, and more. Even when you feel fine, you should still visit your primary care physician at least once a year for an annual exam. These exams help your doctor check important aspects of your health and provide advice on how to proceed, as well as offer preventative care. If you are in need of a primary care doctor, Genesis Medical Associates offers a variety of immediate and long-term primary care services.
Genesis Medical Associates is dedicated to providing families with access to primary care and improving the overall health and wellness of our patients. We offer a variety of services including primary care, women's health, cardiology, telemedicine, and more. Visit one of our many Pittsburgh, PA locations or schedule an appointment online today.