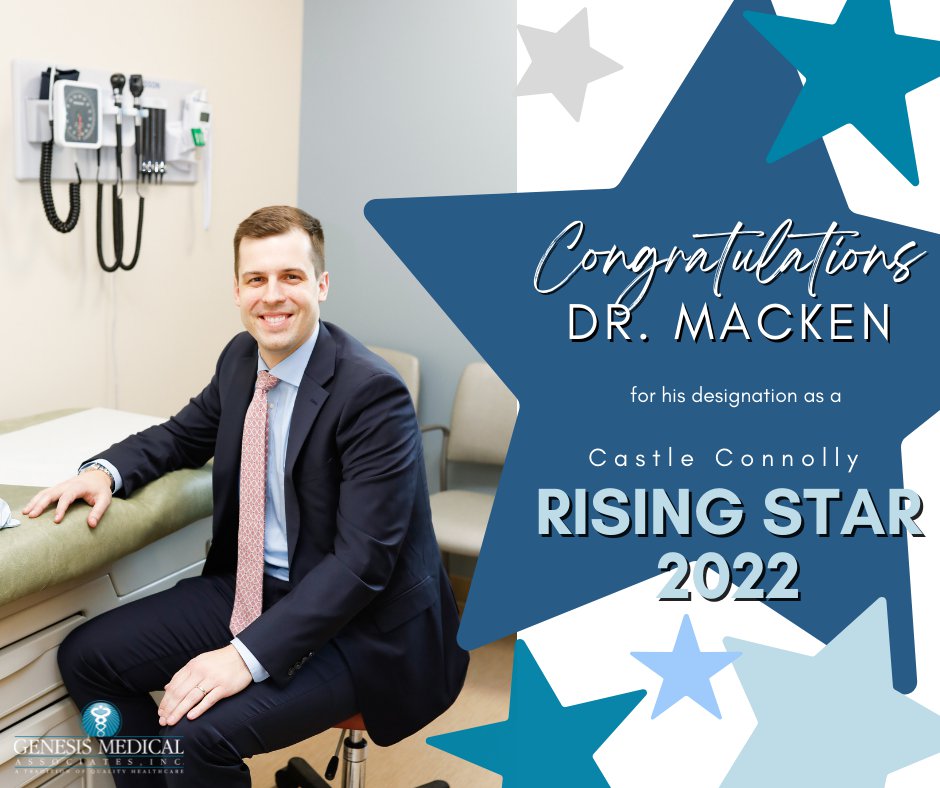 When Castle Connolly released the 2022 Top Doctor list earlier this year, we learned three of our physicians were included on the prestigious list. The Top Doctor list represents the top 7% of all US practicing physicians, so this is an admirable accomplishment for our doctors. Dr. Donald Shoenthal, Dr. Scott Heyl and Dr. Matthew Macken were included as Top Doctors in Family Medicine. For the full list of Castle Connolly Top Doctors, click here.
This month, Castle Connolly released the 2022 Rising Star list and Dr. Matthew Macken was included on the list for the second year in a row. Rising Stars are early career doctors that are nominated by peers as emerging leaders in the medical community. These doctors provide distinct contributions to the advancement of healthcare and show dedication to the field of medicine. Whether it's through research or community service, there are a variety of ways these professionals support healthcare. The 2022 list of Rising Stars showcased 665 doctors nationwide.
The list is broken into categories based on speciality areas such as neurology, orthopaedic, primary care and many more. Dr. Matthew Macken earned his Rising Star title for Family Medicine. For a full list of physicians and specialities, click here.
When you see Dr. Macken, congratulate him on this outstanding designation. We are definitely happy to have him as part of our team! Dr. Macken is accepting new patients, so if you are looking for a high-quality physician, click here to request an appointment and join our practice.