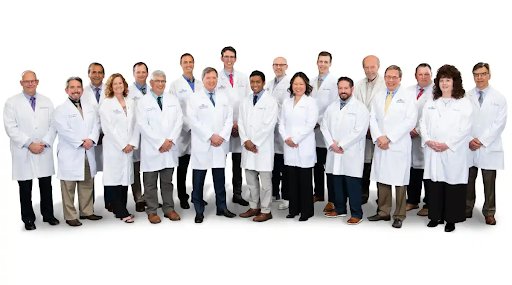 Having a primary care physician (PCP) is a fundamental step in maintaining a healthy lifestyle. Your PCP is not only your first point of contact within the health care system but also your partner in managing your overall health and well-being. They're equipped to handle a broad spectrum of health problems, provide preventive care, and guide you toward appropriate specialists when necessary.
In Pittsburgh and its surrounding suburbs, Genesis Medical Associates stands out as a leading primary care provider. With a patient-first approach, our dedicated team of medical professionals is committed to providing comprehensive, high-quality personalized healthcare. At Genesis, your health is our utmost priority.
The Importance of Primary Care
Though many people only turn to them when they have a health concern, primary care physicians, also referred to as primary care doctors or PCPs, play a critical role in maintaining patients' overall health and well-being.
Trained in internal medicine, pediatrics, or family medicine, these professionals have broad knowledge that allows them to diagnose and manage a wide range of health issues. From routine screenings to check-ups to vaccinations, your primary care doctor is deeply involved in disease prevention and health maintenance.
PCPs are very much the 'quarterback' of a patient's healthcare team. They serve as the initial point of contact in the healthcare system and act as patient advocates in both outpatient and inpatient hospital settings. When necessary, your PCP coordinates with specialists, ensuring that care is seamless and that all treatments align with your overall health goals.
In essence, your PCP is more than a doctor—they are a guide, coordinator, and partner in your health journey. They help to navigate the often complex healthcare landscape, providing personalized care that takes into account your unique medical history, lifestyle, and health objectives. Having a trusted PCP can mean the difference between disjointed, reactive care and a cohesive, proactive healthcare strategy.
Genesis Medical Associates: Your Neighborhood PCP
Genesis Medical Associates originated as a small group of family physicians. Over the years, it has grown into a leading network of primary care practices in Pittsburgh and surrounding areas. Our mission is steadfast: to improve overall health and wellness, creating long-lasting, caring relationships while serving you, our patient. We envision a world where access to primary care allows patients of all ages to live their healthiest life today, while preventing the development of chronic health problems tomorrow.
Our values lie at the heart of our service. We prioritize compassionate care, commitment to community health, and a patient-centered approach. Our dedicated team of professionals—including primary care physicians, family physicians, physician assistants, nurse practitioners, and other medical school graduates—is known for their unwavering dedication and exceptional medical expertise.
From preventative care to chronic disease management, our team is equipped and ready to serve you. We are proud to offer a wide range of health services, including routine check-ups, screenings and vaccinations, health counseling, and management of acute and chronic illnesses. In everything we do, our focus remains on improving your overall health and wellness, creating lasting and caring relationships while we serve you.
Locations Across the Pittsburgh Area
Genesis Medical Associates has a wide network of offices across the Pittsburgh area, ensuring easy accessibility for our patients.
Every location is staffed with patient-focused professionals ready to provide you with superior care. Please contact an office near you for appointment availability, hours of operation, and to learn if we are in-network with your health insurance plan.
Meet Your New PCP
Your PCP isn't just another health care professional; they're a partner in your health journey, providing a comprehensive, proactive healthcare strategy to keep you at your best. They navigate the complex healthcare landscape and take into account your unique medical history, lifestyle, and health objectives.
Genesis Medical Associates, with our numerous locations across Pittsburgh, offers patient-focused professional care. Our dedicated team is committed to improving your overall health and wellness through a multitude of services, from routine check-ups to chronic disease management, all tailored to your individual needs.
Join the Genesis Medical Associates family today and find a PCP dedicated to your health. Schedule your first appointment now and take the first step towards a healthier, happier future.
At Genesis Medical Associates, we are dedicated to providing families with access to primary care and improving the overall health and wellness of our patients. We offer a variety of services including primary care, gynecologic care, cardiology, telemedicine, and more. Visit one of our many Pittsburgh, PA locations or schedule an appointment online today.