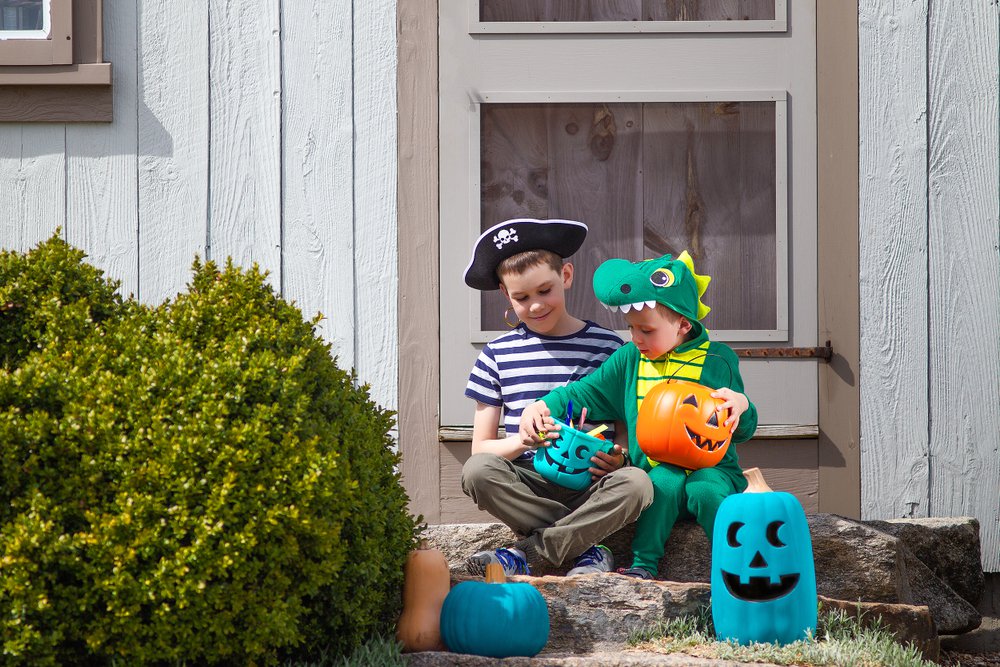 Halloween is just around the corner, and excitement is brewing for a night of eerie fun, creative costumes, and candy galore! But as we deck out our homes with spooky delights and plan our perfect Halloween attire, we also need to remember to balance the revelry with safety. After all, a safe Halloween is a happy Halloween.
Genesis Medical Associates, your trusted primary care provider, is here to offer some expert advice. We're excited to share our top Halloween safety tips, helping you ensure a night that is as safe as it is stylish! From costume considerations to trick-or-treating precautions, let's make this Halloween a memorable and safe experience for everyone.
Tips for Halloween Costumes
When it comes to costume safety, there are a few key tips to keep in mind.
If you'll be out in the dark on Halloween night, consider using reflective tape or glow sticks to increase visibility and safety. These items can be easily incorporated into any costume design, making yourself or your child more visible to cars and other pedestrians.
Ensure costumes are the proper length to prevent tripping hazards. Costumes that are too long or have trailing elements can pose a risk in the dark.
When it comes to makeup, opt for non-toxic face paint instead of masks which can obstruct vision. Ensure the face paint is FDA-approved and test it on a small area of skin first to check for any reaction.
For those considering using decorative contact lenses as part of their costume, proceed with caution. While they can make a fun addition, they can also lead to serious eye disorders if not used properly. Always consult with an eye care professional before using them.
Safe Trick-or-Treating Practices
Trick-or-treat, while fun and thrilling, can also present certain hazards that we need to be mindful of. One major concern is traffic accidents. With children excitedly rushing from house to house to collect candies, there is a heightened risk of incidents. To mitigate this, it's important to teach children traffic safety rules such as looking left, right, and then left again before crossing the road, staying on sidewalks and paths, and never darting out into the street or crossing between parked cars.
When it comes to young children, it's crucial that they have adult supervision when they go trick-or-treating. Parents or guardians should accompany young children at all times, helping them navigate the excitement of the night safely. For older kids who are ready to trick-or-treat on their own, set a route on well-lit streets and give them a time to return home. Make sure they have a cell phone to keep in touch in case of any emergencies.
Staying in groups also adds to safety during Halloween. A group is more visible to motorists and less likely to have accidents. Plus, it brings a sense of camaraderie and shared fun to the night!
Managing Food Allergies for a safe Halloween
Halloween candies, though a source of delight, can pose a significant risk for children with food allergies. It's important to educate children about the potential dangers associated with consuming candies that may contain allergens. Parents should diligently inspect all treats for possible cross-contamination and any ingredients that their child is allergic to. Also, encourage children to wait until they're home before enjoying their Halloween haul, so that parents can ensure all treats are safe for consumption.
Even if your child doesn't have food allergies, consider participating in the Teal Pumpkin Project. This international initiative encourages households to provide non-food treats for trick-or-treaters with food allergies. The teal pumpkin can be a symbol of safety and acceptance, helping make Halloween an enjoyable experience for everyone.
Healthy Halloween Treats
While traditional Halloween candies are certainly tempting, there are numerous healthier alternatives that can still satisfy those sweet tooths without an overload of sugar. Here are a few suggestions for homemade treats you can bring to a party or enjoy with your family:
Veggie Skeleton: Use a variety of raw vegetables to create a skeleton figure on a large platter. This not only provides a healthy snacking alternative but also adds a fun, spooky element to your food display.
Jack-o'-Lantern Stuffed Peppers: Carve bell peppers like a Halloween pumpkin and fill them with a healthy stuffing of quinoa and vegetables for a wholesome, Halloween-themed main course.
Banana Ghosts: Dip peeled bananas in melted dark chocolate, place two chocolate chips for eyes, and you have a simple, delicious, and festive snack!
Remember, Halloween is all about balance. A mix of these healthier options alongside some traditional treats can create a well-rounded, festive, and delicious Halloween experience.
Have A Happy And Healthy Halloween!
By balancing the excitement of the season with the necessary precautions, we can ensure a Halloween that's memorable for all the right reasons. No matter what your Halloween plans are, the key is to create a festive atmosphere that places the well-being of everyone at its center. This way, we can enjoy the spooky season and Halloween fun to the fullest while preserving the safety and health of our communities.
If you have any further questions or health concerns, Genesis Medical Associates is always here to help. Remember, we're more than just your primary care provider; we're your partner in health!
At Genesis Medical Associates, we are dedicated to providing families with access to primary care and improving the overall health and wellness of our patients. We offer a variety of services including primary care, gynecologic care, cardiology, telemedicine, and more. Visit one of our many Pittsburgh, PA locations or schedule an appointment online today.