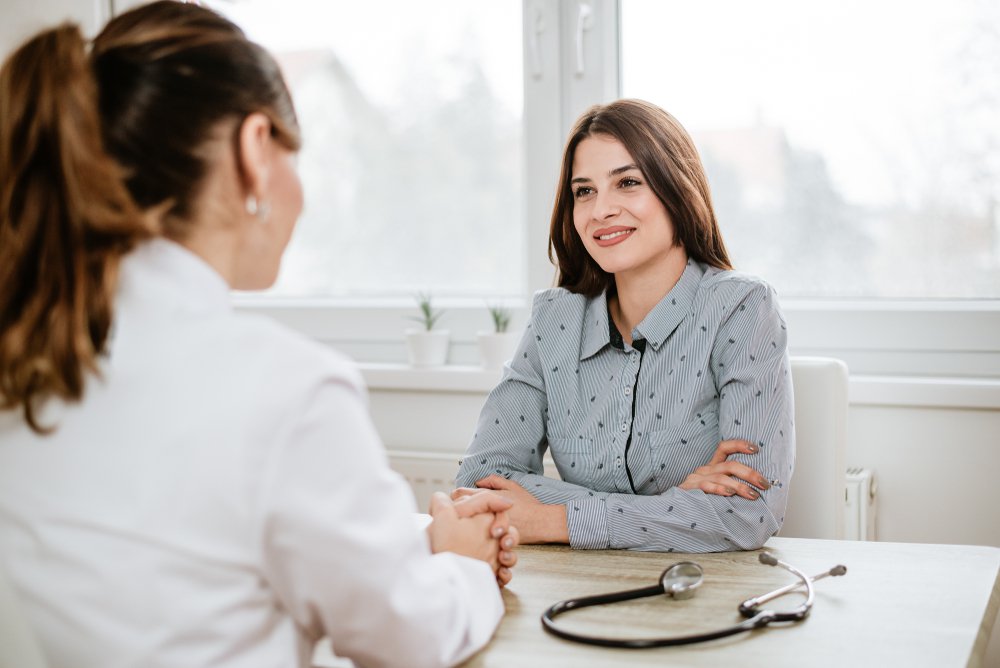 From puberty and pregnancy to menopause and beyond, women have unique health needs that require specialized care in every stage of life. Women's health refers to a branch of medical care that focuses on the treatment and diagnosis of reproductive diseases and conditions that affect a woman's physical and emotional well-being. This branch of medicine can include everything from pelvic exams to STD (sexually transmitted diseases) testing and family planning.
All women should have a healthcare team they can trust to provide expert, compassionate care tailored to their needs. At Genesis Medical Associates, we are proud to have a dedicated team of women's health specialists who are committed to providing the best possible care for our patients.
Common Women's Health Conditions
While it's essential to practice preventative care to avoid health problems, many common conditions can arise and affect a woman's health. When you notice any abnormalities in your body functions or changes in your reproductive health, it's important to see a specialist as soon as possible. The women's health team at Genesis Medical Associates can provide treatments focused on a variety of women's health conditions, such as:
Abnormal Menstrual Cycles - If you deal with exceptionally painful or irregular cycles, we will work with you to find the right solution.
Endometriosis - Endometriosis is a disorder in which tissue that normally lines the uterus grows outside the uterus. We provide treatment options like endometrial ablation to help manage your condition.
Fibroids - Fibroids are muscular, typically benign tumors that grow in the wall of the uterus. Our women's health specialists can create a unique treatment plan for you.
Sexual Dysfunction - If you have chronic difficulty with sexual response, desire, orgasm, or pain, you can bring your concerns to our specialists for compassionate care and treatment.
Pelvic Pain - It's common for women to experience pain or discomfort in the abdomen and/or pelvis, which may be caused by a health issue affecting the uterus, ovaries, fallopian tubes, cervix, or vagina.
Sexually Transmitted Infections - We can provide treatment for a variety of infections that are transmitted through sexual contact.
Bladder and Vaginal Infections - Bladder and vaginal infections can cause discomfort and additional reproductive health issues. Our women's health team is experienced in treating these infections and can help relieve your symptoms.
Menopause Management - Our specialists can help treat and manage the symptoms related to the natural decline in reproductive hormones that women experience when they reach their 40s or 50s.
Incontinence - Some women experience a loss of bladder control. A women's health specialist can assist you in managing the issue.
No matter what your needs are, our team is here to help you achieve your best possible health. If you struggle with a reproductive health condition or notice any symptoms, be sure to reach out to the women's health specialists at Genesis Medical Associates.
Our Women's Health Team
Nicole Waltrip, MD, the head of our women's health team, strives to provide comprehensive healthcare for women. Dr. Waltrip, who is board certified by the American Board of Obstetrics and Gynecology, has been practicing gynecology in the Pittsburgh region for the last 18 years. She completed medical school at Johns Hopkins School of Medicine in Baltimore, MD after graduating as valedictorian at Kalamazoo College in Michigan. She then completed her residency at Magee-Women's Hospital in obstetrics and gynecology.
Dr. Waltrip has a true passion for providing quality patient care and actively involving patients in decision-making. She believes women deserve to have as much information as possible to make informed health care decisions. Dr. Waltrip is married to Robert Waltrip, MD who practices orthopedic surgery, and they have three children in the Pine-Richland school district. In her spare time, she enjoys participating in cycling, water skiing, and activities with her family and church.
The women's health specialists at Genesis Medical Associates demonstrate how much they truly care for their patients daily. If you are ready to receive comprehensive gynecological care from an experienced physician, like Dr. Nicole Waltrip, MD, schedule your appointment online today.
Women's Health & Gynecology Services
At Genesis Medical Associates, we are proud to offer comprehensive women's health services through our team of experienced and compassionate providers. Our team of obstetricians/gynecologists (OB/GYNs), nurse practitioners, and certified nurse midwives are experts in all aspects of women's health.
We offer a full range of services, from preventive care and wellness visits to fertility treatments and menopause management. We also provide high-risk pregnancy care, gynecologic surgery, and cancer screenings. Some of our preventative women's health services include:
Adolescent and Adult Gynecology - We provide general care for women of all ages who need obstetric, menstruation, fertility, STI, or hormone disorder testing and treatment.
Preventative Care - We focus on preventative care by ensuring that you have all necessary vaccinations and receive counseling on safe reproductive health.
Contraception - We can provide recommendations and prescriptions for birth control based on your individual needs. Colposcopy - We can perform a colposcopy, which is a procedure used to examine the cervix, vagina, and vulva for signs of disease, such as cervical cancer.
Loop Electrosurgical Excision Procedure (LEEP) - If needed, we can perform a Loop Electrosurgical Excision Procedure. This is a follow-up to cervical cancer screenings in which abnormal cells are removed from the cervix.
Vulvar Biopsy - During this test, we can take a sample of tissue from the vulva to be examined for signs of disease or vulvar lesions.
Infertility Evaluation and Basic Infertility Care - We are happy to provide general assistance with initial family planning difficulties for those who need it.
No matter what stage of life you are in, we are here to provide the expert care you need. If you need gynecological care, let the women's health specialists at Genesis Medical Associates help.
Genesis Medical Associates is dedicated to providing families with access to primary care and improving the overall health and wellness of our patients. We offer a variety of services including primary care, chiropractic services, mental health counseling, cardiology, telemedicine, and more. Visit one of our many Pittsburgh, PA locations or schedule an appointment online today.