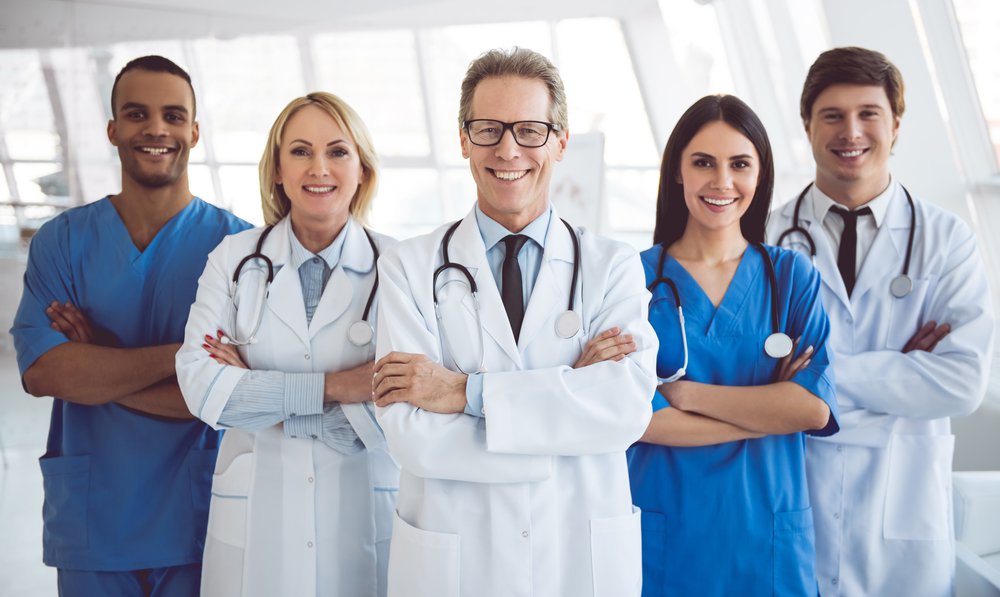 As the new year begins, many of us take this time to evaluate our lives and see how we can improve each aspect, especially our physical health. This time of year is usually when people imagine ways they can stay on top of their health, which means it's the perfect time to find a primary care doctor.
Having a primary care provider is essential to staying healthy and managing existing medical conditions. With easy scheduling options, same-day appointments, and online access to your medical records, it has never been easier to build a solid relationship with your provider. Additionally, research indicates that having regular checkups and preventive care can help catch illnesses before they become serious issues. Luckily, the primary care providers at Genesis Medical Associates have outlined everything you need to know about how the doctors at our Wexford location can help keep you healthy this year and for years to come.
Primary Care At Genesis Medical Associates
Genesis Medical Associates offers comprehensive primary care services for patients of all ages. Our experienced providers are highly trained to handle the needs of their patients and offer a range of services from preventive health maintenance to urgent care. With a focus on patient-centered healthcare, the team at Genesis Medical Associates provides personalized care tailored to each individual's needs. We place high importance on patient education, so our providers take the time to discuss treatment plans and answer any questions or concerns.
For those living with chronic conditions, Genesis Medical Associates provides ongoing management of their condition for long-term wellness. From diabetes to heart disease, our providers will work with you to develop an effective plan that fits your lifestyle and helps you reach your health goals. With same-day appointments available, quality primary care services are always within reach at Genesis Medical Associates in Pittsburgh, PA.
Visit Doctors Grob, Scheri, Woodburn, and Griffin in Wexford, PA
When you visit the Wexford office of Genesis Medical Associates, you have the opportunity of receiving care from a variety of experienced professionals. You can receive expert care and support from providers like:
Eric S. Griffin DO, MPH - Dr. Eric S. Griffin is board certified in family medicine and has been in the Genesis Medical Associates family since 2014. He aims to ensure that patients feel like they are equal partners in their health journey and encourages them to take an active role in their care. Dr. Griffin realized medicine was his calling during his Peace Corps service when he created health programs for preventative care and traffic injury prevention in Kiribati. Dr. Griffin stays motivated by his passion for preventative health and the concept of value and quality-based healthcare. In his spare time, he enjoys hiking, swimming, gardening, and spending time with his family.
Daniel K. Grob, MD - Dr. Grob is a board-certified family medicine specialist with more than 30 years of experience in the medical field. He brings to his practice a kind and gentle bedside manner, as well as an open mind for exploring all possible treatment options. Dr. Grob believes that preventative health measures are essential for overall health and well-being. He is married to Carla Grob and keeps busy with their three children, although he enjoys fishing and hunting when he gets some spare time.
Tad Daniel Scheri, MD - Dr. Tad Daniel Scheri is a board-certified family medicine specialist with over 20 years of experience in the medical field. He believes that patient education and communication are necessary for successful treatment plans, and he works closely with patients to ensure they understand their diagnoses and the care plan in place. Dr. Scheri has been with the practice for 17 years and currently serves as the president of Genesis Medical Associates, Inc.
Mark A. Woodburn, MD - Dr. Mark A. Woodburn is a board-certified family medicine specialist who believes that patient education and collaboration are essential for successful treatment plans. His desire to enter medicine was solidified when his mother passed away of breast cancer at the young age of 43 when he was only nine years old. He has been with the practice since 1998 and enjoys getting to know his patients on a personal level while providing them with quality care. Outside of work, he spends his time fishing, playing golf, and spending time with his wife and four children.

At Genesis Medical Associates, we strive to provide personalized, comprehensive care for all of our patients. Whether you need treatment for a chronic condition or just require a routine checkup, you can count on us to help you stay healthy. Make an appointment today at our Wexford office to meet our providers and receive compassionate care all year long.
Genesis Medical Associates is dedicated to providing families with access to primary care and improving the overall health and wellness of our patients. We offer a variety of services including primary care, gynecologic care, cardiology, telemedicine, and more. Visit one of our many Pittsburgh, PA locations or schedule an appointment online today.