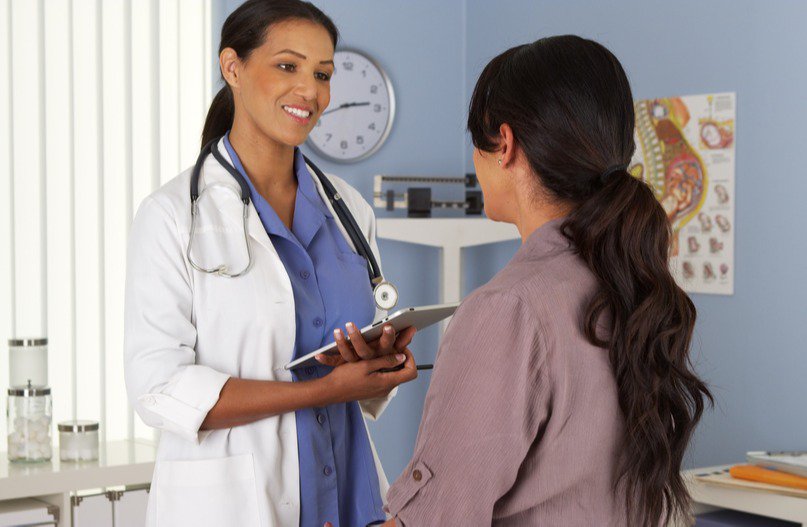 As you ring in the new year, you are likely making your annual new year's resolutions. While anyone can make resolutions, women face unique health problems and tend to put their own needs last. The first step in improving women's health is finding ways to prioritize their health and well-being. This year, consider making a few healthy New Year's Resolutions for yourself that focus on women's health. If you're struggling to come up with a list, don't worry; the women's health specialists at Genesis Medical Associates have listed five women's health New Year's resolutions you can make to stay healthy this year.
1. This Year I Will: Make Extra Time For Self-Care

It is essential for to take extra time for self-care for everyone, especially women. Women often carry the burden of mental health struggles due to socially constructed roles and expectations. To combat the stress and anxiety that can come with this, make an effort to incorporate more self-care activities into your daily life. This could mean taking a yoga class, getting a massage, or simply going for walks around your neighborhood. Whatever it is, make sure you set aside time each week to relax, enjoy some alone time, and take care of your mental health. If you struggle with your mental health, be sure to reach out to a professional for counseling or other resources.

2. This Year I Will: Exercise Regularly

Regular exercise is an essential part of staying healthy and can be tailored to your individual needs. Consistent physical activity has been shown to decrease your risk of health problems like heart disease, stroke, and diabetes. It can also help with weight management, stress relief, and improving your overall mood. This year, consider setting specific exercise goals for yourself and creating a plan for how you want to achieve them. Whether it's a casual walk around the block or a full HIIT workout, make sure to include some form of physical activity in your daily routine and stick to it!

3. This Year I Will: Eat A Balanced Diet

Eating a balanced diet is essential for maintaining good physical and mental health. A well-balanced diet should include fruits, vegetables, lean meats, and whole grains. Making sure to get the proper vitamins and minerals is also important for your overall health. Eating a balanced diet can help to reduce the risk of disease, boost your energy levels, and even improve skin health. Consider making an effort to meal prep or keeping a food journal; this will help make sure you're mindful of what you're consuming each day and getting all the nutrients you need while saving time and money.

4. This Year I Will: Get Screened For Breast Cancer

Breast cancer is the most common type of cancer in women, so it's important to get screened regularly. According to the CDC, women aged 40 to 49 should consult their physician on when to start getting mammograms and how often, although it is recommended that women over the age of 50 get a mammogram every two years. Additionally, it is important to perform monthly self-exams to check for any changes or irregularities that may indicate a need for further screening. Make sure you discuss any genetic risks with your doctor and consider getting tested for the BRCA gene if necessary. Your primary care doctor at Genesis Medical Associates can help you determine when and how often you should be getting Mammograms for breast cancer screening.

5. Visit My Women's Health Provider

Women's health should be taken seriously, and it starts with routine checkups at the doctor. Making sure to schedule regular appointments allows you and your physician to discuss any changes or concerns you have and make sure that your body is functioning optimally. Seeing a doctor regularly will also allow you to stay up to date on important vaccinations, screenings, and preventative care measures. Talk to your primary care provider at Genesis Medical Associates about scheduling an appointment for a women's health checkup today.
At Genesis Medical Associates, we aim to make gynecologic care as simple as possible for women to get the specialty care they need. With annual wellness visits, birth control access, and more advanced care like minimally-invasive office procedures, we have got you covered. Whether you're experiencing pelvic pain or just have questions about women's health, our gynecologic care team is here to assist you with anything you may need.
Genesis Medical Associates is dedicated to providing families with access to primary care and improving the overall health and wellness of our patients. We offer a variety of services including mental health counseling, gynecologic care, primary care, cardiology, telemedicine, and more. Visit one of our many Pittsburgh, PA locations or schedule an appointment online today.