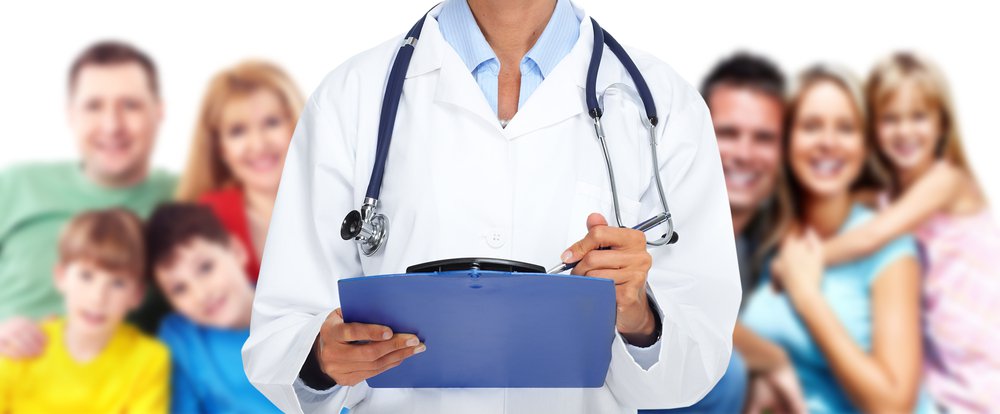 When it comes to healthcare, there are a few different options to choose from, like family medicine and primary care. While these specialties are related, it can be difficult to decide which is the best option for you. Both family medicine physicians and primary care physicians can provide essential care services, but they do have some key differences that you should consider when making your decision. That's why we've outlined everything you need to know about family medicine and primary care, so you can find a doctor that fits your unique needs.
What Is Primary Care?
Primary care is the day-to-day healthcare given by a primary care provider (PCP). A PCP can be a primary care doctor, a nurse practitioner, or a physician assistant. Your primary care doctor is usually the first person you go to when you have a health concern.
The primary care doctor's job is to manage your overall health and wellness while focusing on disease prevention. That means they work to keep you healthy and lower your chances of getting sick or injured.
Your primary care doctor gets to know you and your family's health history, allowing them to better understand what might make you more likely to get certain diseases or conditions. They will also coordinate your care if you need to see other specialists and make sure that all of your providers have the information they need to give you the best possible care.
While your PCP will focus on preventing sickness, if you have a chronic disease, your primary care doctor will also work with you over time to manage it. They will help you make lifestyle changes and choose treatments that can help keep the condition under control.
Your primary care doctor is an important part of your healthcare team. They can help you stay healthy and avoid problems before they start, as well as manage problems that do arise.
What Is Family Medicine?
Family medicine, also known as family practice, is a branch of medicine that deals with the health of the whole family. Family practitioners are physicians who treat patients of all ages, from infants to adults. They provide comprehensive care for their patients, including preventive care, diagnosis and treatment of acute and chronic illnesses, and management of family planning and pregnancy.
In addition to general medical care, a family medicine physician may also provide specialty services such as pediatrics, geriatrics, mental health, and substance abuse counseling. Family medicine is a vital component of the healthcare system, and family practitioners play a crucial role in ensuring that everyone has access to quality care.
How To Choose Between Family Medicine and Primary Care
The best way to decide between family medicine and primary care is to think about your own healthcare needs and what type of doctor would best meet those needs. Some reasons you may choose family medicine are:
You want a doctor who knows you and your family history.
You want comprehensive care for all members of your family.
You want a doctor who can provide continuity of care over time.
You want a doctor who practices preventive medicine.
You want a doctor who can handle most of your family's health needs.

On the other hand, you may choose primary care because:
You are only looking for basic medical care and do not need comprehensive services.
You do not have a regular doctor and need someone to see on an as-needed basis.
You are looking for urgent care or after-hours care and cannot get an appointment with your regular doctor.
You have a chronic disease and need a doctor who can help manage your condition.

No matter what type of doctor you choose, it's important to find one that you trust and feel comfortable with. Ultimately, the decision is up to you and should be based on what you feel is best for your individual healthcare needs. No matter what kind of care you need, Genesis Medical Associates is proud to offer primary care to your entire family in the Pittsburgh area. Whether you need a primary care provider for internal medicine, family medicine, or gynecologic care, we invite you to become a member of the Genesis family today.
Genesis Medical Associates is dedicated to providing families with access to primary care and improving the overall health and wellness of our patients. We offer a variety of services including primary care, gynecologic care, cardiology, telemedicine, and more. Visit one of our many Pittsburgh, PA locations or schedule an appointment online today.