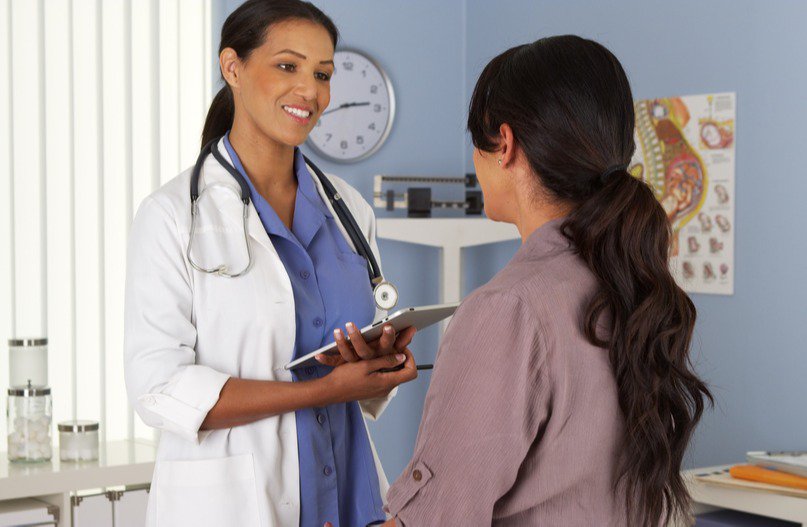 It's common knowledge among most people that you should have a primary care physician. Whether you have a chronic condition that requires frequent visits to primary care practices, or you just remember your parents telling you it's important to have a primary care doctor, you've likely visited a health care professional for a check-up.
A primary care provider (PCP) is a medical professional who provides general care for patients. There are a few different types of PCPs, as they may focus on different medical specialties, such as:
Internal medicine physicians - Internal medicine physicians specialize in the diagnosis and treatment of adult diseases.
Physician assistants - Physician assistants are medical professionals who work under the supervision of a physician.
Nurse practitioners - Nurse practitioners are registered nurses who have completed advanced training and can provide a wide range of services, including diagnosing and treating patients.
Family medicine physicians - Family medicine physicians provide comprehensive care for patients of all ages.

Primary care providers play an important role in keeping patients healthy and providing them with the resources they need to manage their health. However, many people don't know how valuable primary care doctors can be. They may see visiting the doctor's office as a chore, rather than a helpful resource. In reality, when you find the right doctor, you can come to them with any questions or concerns and trust them with your health care needs.
For those trying to get the most out of their patient-doctor relationship, it can be hard to know where to start. That's why we've outlined the top five questions you should ask your primary care provider to get the most out of your healthcare services.
1. What Are The Biggest Health Concerns For Someone My Age?

Primary care physicians are uniquely positioned to provide patients with information about how to prevent or reduce their risk for certain diseases. For these reasons, primary care physicians play an important role in promoting the health and well-being of their patients. Asking your primary care physician about the biggest health concerns for someone your age is a good way to get started on protecting your health. Depending on a variety of factors - such as your family history, lifestyle, and general health - primary care doctors may be concerned about different medical conditions. Your primary care doctor can provide you with information about the most common health concerns in your age group and what you can do to reduce your risk. Additionally, primary care physicians can help you identify early warning signs of serious medical conditions and refer you to specialists if necessary. Ultimately, by asking your primary care physician about the biggest health concerns for someone your age, you can take an important step towards protecting your health and ensuring that you receive the best possible medical care.

2. How Often Should I Get Screenings And Check-ups?

Many people focus on treatment after they become ill, but preventive care—including screenings and check-ups—can be just as important. That's why one of the top questions you can ask your primary care physician is how often you should get screenings and checkups. The frequency with which you need preventive care services depends on many factors, including your age, overall health, and family health history. For example, women of childbearing age should focus on women's health and visit an obstetrician-gynecologist to get screenings and guidance for common reproductive health issues. In addition to screenings, your primary care physician can also provide you with information and resources to help you maintain overall health. So don't wait until you're feeling sick. Make sure to schedule regular check-ups with your primary care physician to focus on preventive care.

3. What Can I Do To Lower My Risk For Chronic Conditions?

According to the Centers for Disease Control and Prevention (CDC), chronic conditions are responsible for seven of ten deaths in the United States each year. These conditions, which include heart disease, stroke, cancer, and diabetes, can often be prevented or managed through lifestyle changes and early detection. That's why it's so important to ask your primary care doctor how to prevent them.

Your primary care physician can coordinate your care and ensure that you are receiving the preventive services you need. They can also help you manage any existing chronic conditions you may have. By keeping a close eye on your health and working with you to develop a plan for better health, your primary care physician can help you achieve better health outcomes. So don't hesitate to ask them what you can do to lower your risk for chronic conditions.

4. What Are The Signs And Symptoms Of Common Illnesses?

Many people only see their primary care physician as their first contact when they are already sick. However, one of the best things you can do for your health is to proactively see your doctor for regular checkups. These appointments are an ideal time to ask any questions you may have about your health. Your primary care doctor is a healthcare professional who studied a wide array of illnesses and conditions in medical school, which allows them to act as a reliable resource to you. For example, you might ask about the signs and symptoms of common illnesses. By understanding the early warning signs of illness, you can take steps to seek treatment as soon as possible. And, in some cases, early intervention can make all the difference. So, the next time you see your primary care doctor, learn how you can spot common illnesses.

5. How Can I Lead A Healthier Lifestyle?

You might not think to ask your primary care physician how you can lead a healthier lifestyle, but it's one of the best questions you can ask. By proactively asking for patient education, you're playing an important role in your patient care. Your primary care physician is uniquely positioned to understand your health needs and provide guidance on how to live a healthier life. That might mean making changes to your diet or exercise routine, or it might mean learning how to better manage stress. Either way, your primary care physician is a valuable resource when it comes to preventive care. And by taking steps to lead a healthier lifestyle now, you can help avoid costly and time-consuming trips to the emergency room later. So don't hesitate to ask your primary care physician how you can lead a healthier lifestyle, as it's one of the smartest things you can do for your health.
Finding the right doctor can be difficult, but when you visit the primary care providers at Genesis Medical Associates, you can rest assured you are in good hands. Our friendly office staff and board-certified primary care providers offer a wide range of services to help you maintain your health. We invite you to schedule an appointment today and become a member of the Genesis Medical family.
Genesis Medical Associates is dedicated to providing families with access to primary care and improving the overall health and wellness of our patients. We offer a variety of services including primary care, gynecologic care, cardiology, telemedicine, and more. Visit one of our many Pittsburgh, PA locations or schedule an appointment online today.